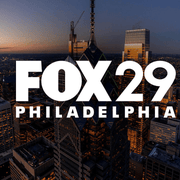 Lauren Dugan joined the FOX 29 News team in October 2019 as a general assignment reporter.
Before coming to FOX 29, Lauren was a reporter and multimedia journalist at FOX 46 Charlotte in North Carolina, where she was nominated for two Emmy awards. She was part of the Emmy award-winning team covering the 2016 Charlotte riots, and was responsible for breaking a story about a major shortage in the Charlotte Police Department retirement fund, resulting in a lawsuit by department employees and the fund was frozen.
As a production assistant for Time Magazine in New York, she reported on the historic landing of Solar Impulse II, wrote an article on the 30th anniversary of the Chernobyl nuclear disaster and edited video of President Barack Obama's speeches about mass shootings.
Lauren was the first Junior Reporter when the position was created at FOX 29 in 2014. She covered the Pope's historic visit to the United States as a Vatican correspondent in Italy and Philadelphia, in addition to local news features for Good Day Philadelphia Weekend edition.
A graduate of Villanova University, Lauren earned both a Bachelor's and Master's degree in Journalism and Communication in 2015 and 2019, respectively. As a student, she was an ESPNU "Campus Connection" contributor on Villanova Athletics and covered the 2016 NCAA men's Final Four and National Championship in Houston, Texas. She was the General Manager of the campus television station and received a scholarship from the Broadcast Pioneers of Philadelphia.
Lauren is from Flemington, NJ, and is a journalism instructor and advisor at The College of New Jersey. She now resides in Philadelphia.
The latest from Lauren Dugan