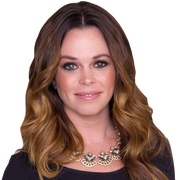 Meredith Eels
Producer/Host
Meredith Eells is a producer and appears on the daily FOX 29 show "The Q," which debuted in September 2016. She joined FOX 29 as a Production Assistant in October 2000.
Born and raised in South Philadelphia, Meredith goes by the nickname "South Philly Meredith." She currently resides in the home she grew up in, along with her husband Johnny, and two kids, Jackson and Gavin.
While attending high school at Saint Maria Goretti, she worked for the school's small television station, which is where she discovered her love for the field. Pursuing a media career, she headed to Temple University, where she graduated with a B.A. in Broadcasting Telecommunications & Mass Media.
In a summer of her undergraduate years, she began as an intern for the FOX 29 news department. The following fall, Meredith joined the staff as a Production Assistant while finishing her education at Temple. After receiving her degree, she returned to FOX 29. Starting as a writer, Meredith was promoted to a producer for the 6am news in 2005. In 2009, she became a producer for the 9am hour of "Good Day Philadelphia."
Taking a break from her career and focusing on her family, Meredith left FOX 29 in May of 2014. Unable to stay away, she returned to the station to produce "The Q" in August of 2016, and is on-air as Quincy Harris' sidekick.
When Meredith isn't spending time at the station, she enjoys being with her family and escaping to her parents' shore house in Wildwood, N.J.