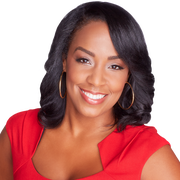 Lauren Johnson
Anchor & General Assignment Reporter
Lauren Johnson joined the FOX 29 News team in the summer of 2014. She anchors the weekend editions of "Good Day Philadelphia" and reports during the week.
Prior to joining FOX 29, Lauren was a weekend anchor for "Good Day Orlando" on WOFL-FOX 35, the FOX O&O in Orlando, Fla. Lauren started her TV career at Central Florida News 13 in 2003. In her role as reporter, she jumped behind the wheel and the camera to explore and capture popular attractions around the state in a franchise called "Florida on a Tankful." Four years later, Lauren traded the fun in the sun for the blues and BBQ and headed to Memphis, Tenn., as the health reporter. While in Tennessee, she worked closely with local hospitals to tell remarkable stories in healthcare. Several of her stories were nominated for Emmy awards. Shortly thereafter, Lauren made the transition to the anchor desk and co-anchored Good Morning Memphis.
Lauren was born and raised in Atlanta before heading to Greenville, S.C., for college at Furman University. While studying for her Communication Studies degree, she was also hitting the track, doing laps and competing as a member of the women's track and field team. To learn more about the television industry, she completed internships in several top markets including Atlanta, Greenville, S.C., and New York. The most memorable of those was working under Diane Sawyer during her days on Good Morning America.
In her spare time, Lauren enjoys traveling, decorating, catching up on her sleep, and spending time with friends and family, especially her identical twin nieces.
The latest from Lauren Johnson
Early Monday, rain and cold temperatures signaled the first winter storm of the season in the Lehigh Valley and the Poconocs.
Two years ago, a 12-year-old Philadelphia girl attempted to take her own life. Now, she is speaking openly about her mental health journey in the hopes of helping others who are struggling.
Police say a man has been charged and a suspect has been taken into custody in connection with the shooting death of a 2-year-old girl in Kensington.
The Cherry Hill School District voted Tuesday night to change its outstanding lunch debt policy after they came under fire. 
Students and faculty displaced by an asbestos discovery at two Center City schools will head back to class Monday at nearby relocation sites.
Officials say 18 cases of scabies have been identified within Radnor School District. 
An armed suspect is hospitalized after being shot by a police officer in Trenton.
Surveillance video captured the tense moments as two dogs attacked and critically injured a man in North Philadelphia before police arrived and fired upon the dogs, killing one of them. 
Saturday, August 24th is National Waffle Day! The day is dedicated to honoring and, most importantly, eating the fluffy breakfast treat.