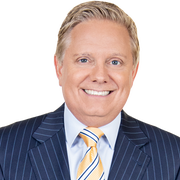 Brad Sattin
General Assignment Reporter
Brad Sattin is a general assignment reporter for FOX 29 News.
The latest from Brad Sattin
A group of teens planted 400 trees only to have them destroyed by ATV riders just days later.
Some state lawmakers are sponsoring a bill that would bring back the tiny sticker on the license plates of Pennsylvania vehicles.
Crews worked to repair a 12-inch water main on 18th Street between Chestnut and Market in Center City.
The Lehigh Valley IronPigs turned into the IronPugs after the team's general manager ordered merchandise and autocorrect messed up the team's name. 
When it comes to Philadelphia vs. New York, there's usually no love lost between sports cities, but when the two rivals met Saturday at Arm and Hammer Park in Trenton it was precisely love and support that brought them together.
A historical marker was dug up and stolen in Wilmington, Delaware. Only dirt now marks the spot where in June more than 100 people gathered to support 16-year-old Savannah Shepherd's vision to erect a blue-cast aluminum sign, marking one of Delaware's darkest days: the 1903 lynching of George White.
Two people are dead after a shooting at a senior care facility in Wilmington Saturday, officials say.
If you regularly drive between Pennslyvania and New Jersey, it's about to get a lot easier. The new Scudder Falls Bridge is set to open, but you'll have to pay to use it and not everyone pays the same amount.
Police are investigating after a string of mischief incidents to residences in Medford, New Jersey.