Weather Authority: Saturday night sees winds die down, cloudy skies, ahead of sunny, mild Sunday
PHILADELPHIA - The first weekend of March has begun with blustery conditions howling through the region, but as the day wears on, the winds will diminish.
Wind gusts topped out in the upper 30 and low 40 MPH range.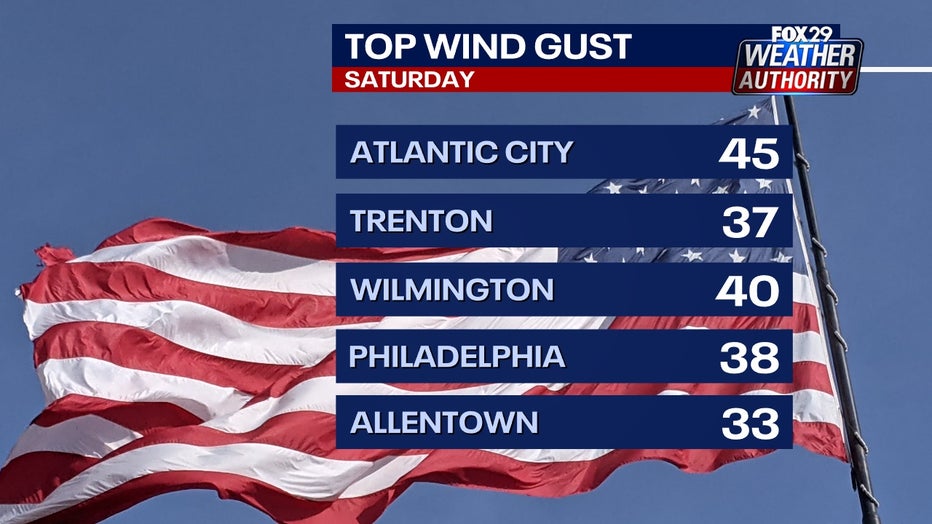 As the evening progresses, the skies will remain mainly cloudy, as the wind dies down. Temperatures will fall into the mid-30s overnight.
Even though we start Sunday without the wind, it'll pep up in the afternoon.
Plan for the wind to blow a few times an hour between 15 to 20 MPH and about once every hour or two, the wind will gust up to 25 to 35 MPH.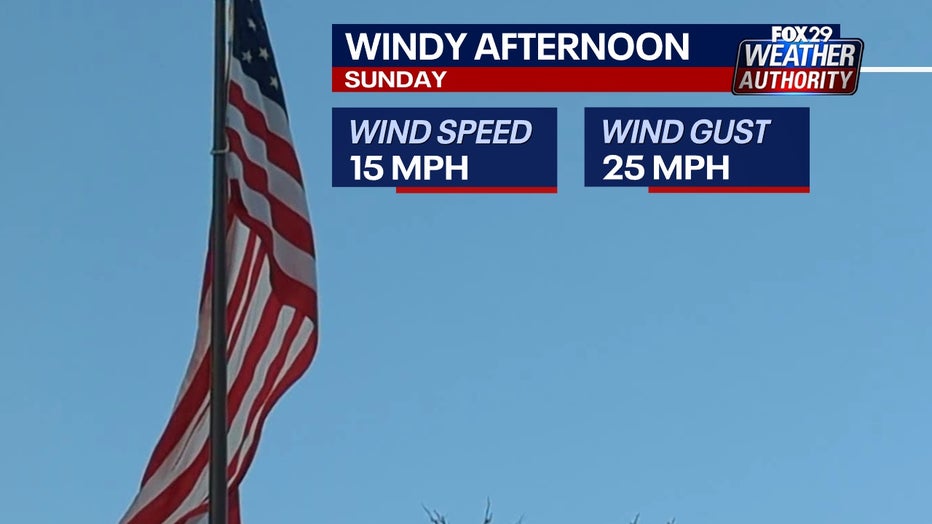 While your Sunday will be sunnier than Saturday, we'll still have some clouds pop up in the sky in the afternoon.  Blame the strong wind for the afternoon clouds.  Highs reach the mid 50s.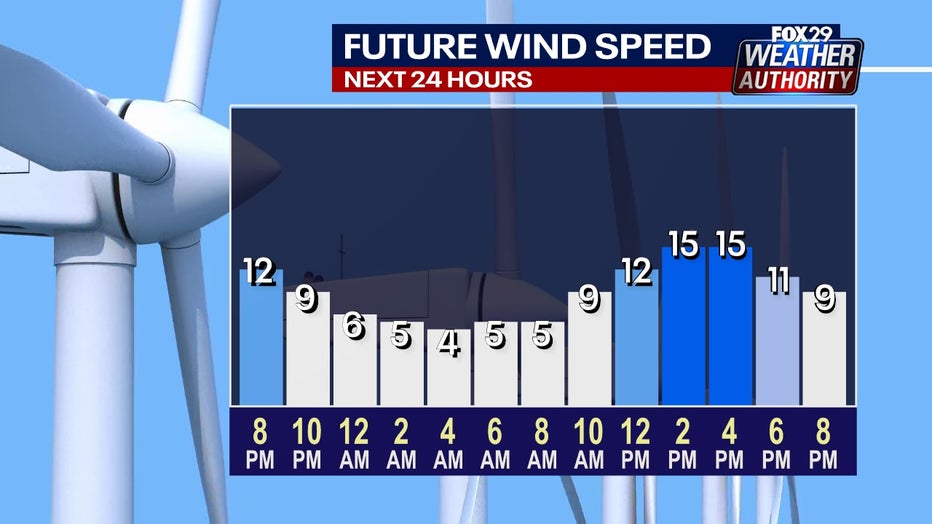 We'll lose the wind Sunday night, and it stays away until midweek.
After a sunny Monday, we'll start Tuesday off with some sprinkles and lots of clouds.  Then, the sun returns in the afternoon, and it sticks around for the rest of the rest of the workweek.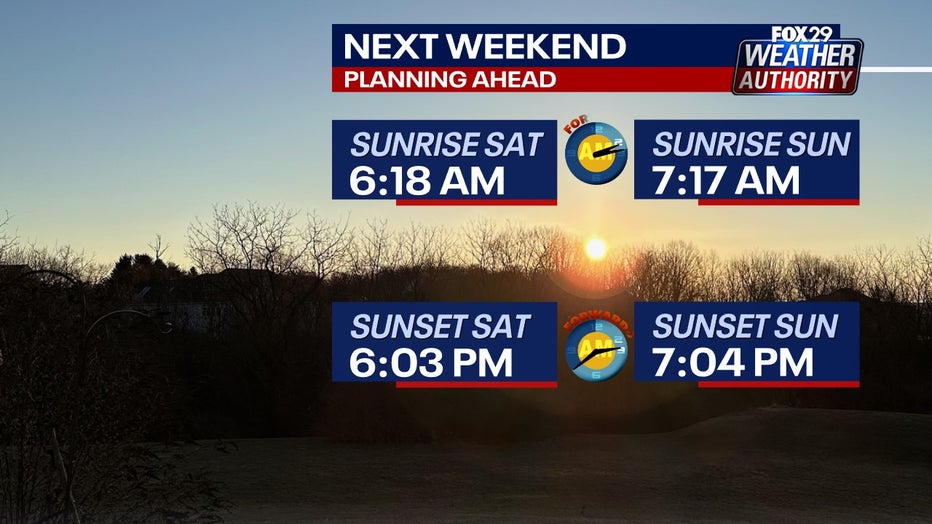 Heads up: we spring the clocks forward next week, early Sunday morning, March 12th. 
>> Download the FOX 29 Weather Authority app for alerts in your area
_______
SEVEN-DAY FORECAST
SATURDAY: Diminishing winds. Low: 35
SUNDAY: Sunny, mild. High: 55, Low: 35
MONDAY: Sun, clouds. High: 57, Low: 42
TUESDAY: Sun and clouds. High: 54, Low: 32
WEDNESDAY: Sunny, cooler. High: 50, Low: 32
THURSDAY: Stays dry. High: 50, Low: 31
FRIDAY: Mostly cloudy. High: 48, Low: 36