DoorDash accused in lawsuit of charging iPhone users more for delivery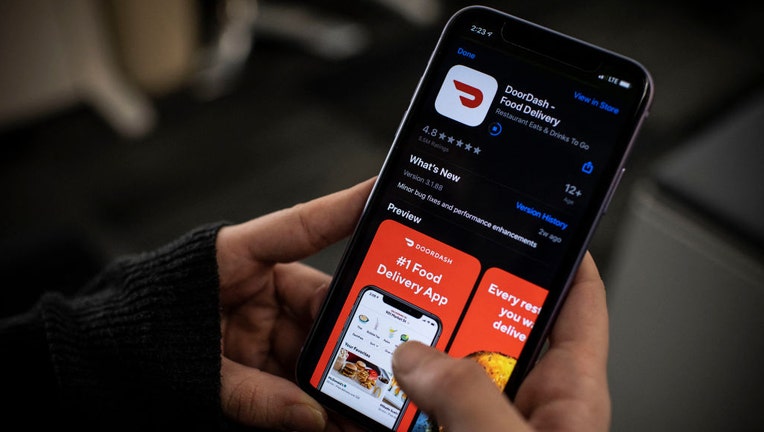 article
DoorDash is facing a lawsuit over allegations that the company charges iPhone users more than Android users for food deliveries.
The lawsuit filed by Maryland resident Ross Hecox and his minor children seeks financial damages of no less than $1 billion for "all consumers who fell prey to DoorDash's illegal pricing scheme over the past four years."
RELATED: DoorDash will now pick up and drop off your packages to UPS, USPS, FedEx
DoorDash allegedly tacked on an extended range fee to the total of DashPass subscribers as a way "to subsidize lost revenues from discounted fees," according to the lawsuit.  
DoorDash tells FOX Television Stations that these claims are patently false. 
Engadget, a technology blog, noted that DashPass is the company's $10-a-month subscription service that delivers orders over $12 for free.
In a statement from DoorDash provided to FTS, the food delivery titan denies the allegations stating: 
"To set the record straight: DoorDash does not charge more based on the type of phone you use — period. Any allegation that we deliberately charge iPhone and Android users differently or only charge DashPass members an Expanded Range Fee is blatantly false and completely ridiculous. We categorically reject the untrue claims in the lawsuit and look forward to vigorously fighting them."
The San Francisco-based company added that the claims that there are different prices for Android vs iOS users are "flatly wrong" explaining that they don't charge different prices based on the type of phone a customer uses to place an order.
Citing the lawsuit, SFGate.com noted that subscribers of DoorDash's premium DashPass service are charged the "expanded range fee" more often than standard users despite promising "reduced service fees" and that the "express delivery" upcharge does nothing to expedite deliveries.
DoorDash says it typically charges a delivery fee and a service fee, in addition to the cost of food and beverages ordered by the consumer, offering that these fees help them cover the cost of delivery drivers, technology, and marketing. 
In recent years, DoorDash has expanded its delivery service beyond restaurant takeout to include groceries, beauty products, homeware products, gifts, and even COVID-19 test kits. 
This story was reported from Washington, D.C.