Nun, U.S. Army officer, calls President Trump "the most pro-life President that this nation has ever had"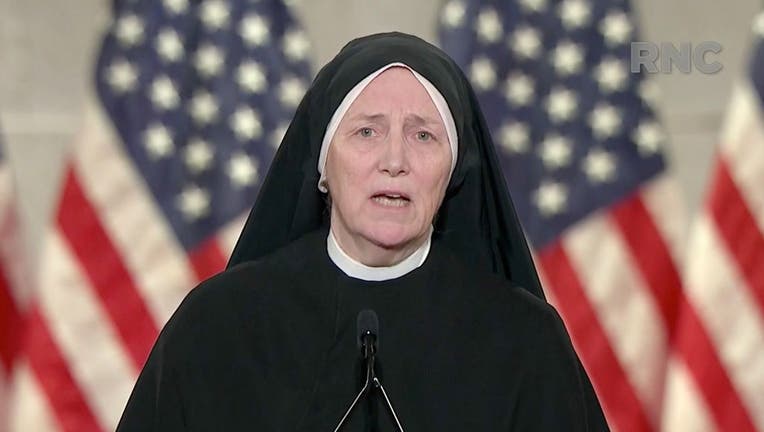 article
A Washington nun who is also a surgeon and retired U.S. Army officer says, "Donald Trump is the most pro-life President that this nation has ever had."
Sister Deirdre "Dede" Byrne of the Little Workers of the Sacred Hearts of Jesus and Mary focused her remarks Wednesday night at the Republican National Convention on abortion.
She says the president's "belief in the sanctity of life transcends politics."
RELATED: Trump formally accepts Republican re-nomination from RNC stage at White House
While Trump has fully embraced an anti-abortion agenda, some people of faith — particularly more liberal ones — point to a broader view of the "pro-life" label in criticizing some of his policy proposals as inconsistent with that interpretation. For example, Trump's administration has slashed the refugee admissions cap for the U.S. to historic lows, while also pursuing a policy of separating migrant families at the border.
President Trump accepted his party's renomination on a massive White House South Lawn stage Thursday night. 
Get today's stories right in your email: SIGN UP FOR FOX 35 EMAIL NEWSLETTERS