Owner of lost wedding ring found after viral Facebook search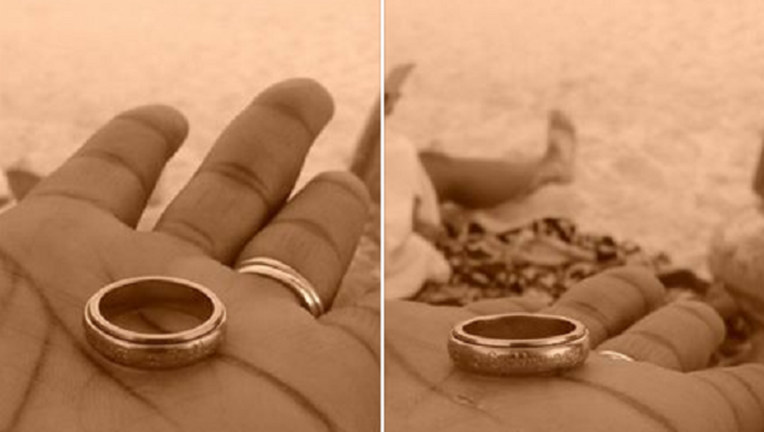 article
PENSACOLA BEACH, Fla. - The owner of a lost ring, which sparked a viral Facebook search, has been found.
App users: View full article here
Bridgette Rogers, whose young daughter found the wedding band in the sand on Pensacola Beach over the Fourth of July holiday, told FOX 5 the owner is an Oklahoma man and the ring was gift from his beloved grandmother.
"A guy on a trip with either his school or church lost it 8yrs ago. His grandmother gave it to him as a gift," she wrote.
Bridgette Rogers shared two photos of the find in Florida which she described as a spinning ring which reads "laugh always, live happily, love passionately."
Rogers said her 4-year-old daughter found the ring at the beach while building a sand castle. She said she is amazing at how far the post has reached.
"We would love to find the owners and return the ring," Rogers wrote in her post. "If you guys could share share share to help us find them please do."
And people shared the post. The post received well over 108,000 shares as of Friday afternoon with people checking in through the comments from all over the country.
"I'm blessed to have the people on fb that helped me to get it home," she wrote.