'We have no fire suppression': Mercer County copes with no water pressure as utility works to repair pump
ROBBINSVILLE, N.J. - Water woes are continuing for communities in Mercer County. It's been nearly 12 hours since a water supply emergency was called and authorities say the problems may last through the weekend.
The water is clean to drink, there's just not enough of it. Faucet and hoses down to a trickle in places like Hamilton and Robbinsville.
"It's been a bit low in terms of pressure over the last couple of days," Robbinsville resident, Vivek Koul, said. "When we turn on the water, usually it's fast coming out and now it's not that fast."
Customers like Koul have been complaining of low or non-existent water pressure since Wednesday. Aqua New Jersey tells FOX 29 the widespread problem was caused by a "pump malfunction in one of our wells." Aqua says it has crews "working around the clock to address the issue."
"This is probably some of the worst communication from a company I have ever seen," Robbinsville mayor, David Fried, said.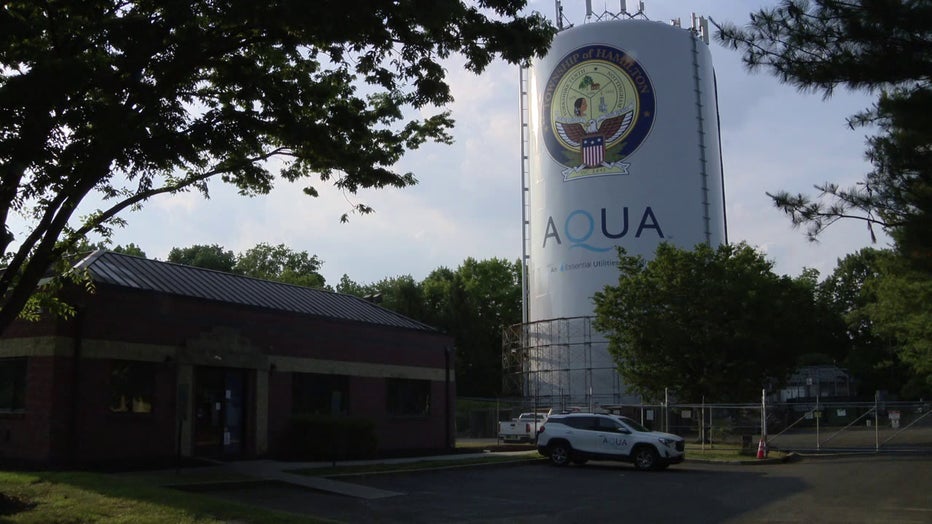 Fried says he found out about the problems from residents, not Aqua.
The outage caused three local schools in Robbinsville to close early. Places like Starbucks had to adjust, telling customers some drinks were unavailable. Also, the local Amazon fulfillment center, usually packed with employees, was shut down. Eerily empty, with the exception of a convoy trucks delivering temporary toilets and sinks for warehouse workers.
"As people were having problems flushing toilets, taking showers, as we realized this was expanding. We then found out from businesses. Starbucks had to stop brewing coffee. So, this has really been a domino effect," Mayor Fried stated.
The mayor says some weekend events will now have to be canceled, some businesses will remain closed, not to mention the threat of nearby wildfires.
"We've got wildfires happening here, in New Jersey and we have no fire suppression," Mayor Fried explained. "Our fire hydrants are now not working. Our fire suppression in our warehouses is not working."
Officials are begging customers to discontinue all non-essential water use for the weekend. Residents are asked to limit car washing or lawn watering. The utility says things should improve significantly by Saturday, with full recovery by Monday morning.