Homeowner dies in Jenkintown duplex fire, 2 firefighters injured
JENKINTOWN, Pa. - A two-alarm fire that erupted in Jenkintown Friday night claimed the life of one person, according to officials.
Fire crews responded to heavy fire at a three-story duplex on the 200 block of Summit Avenue around 7:40 p.m
"It was a rapidly developing fire. Crews arrived with heavy fire conditions on the first floor," Jenkintown Fire Chief Ken Lynch explained.
There were multiple 911 calls as smoke billowed from the early 20th century duplex on Summit Avenue.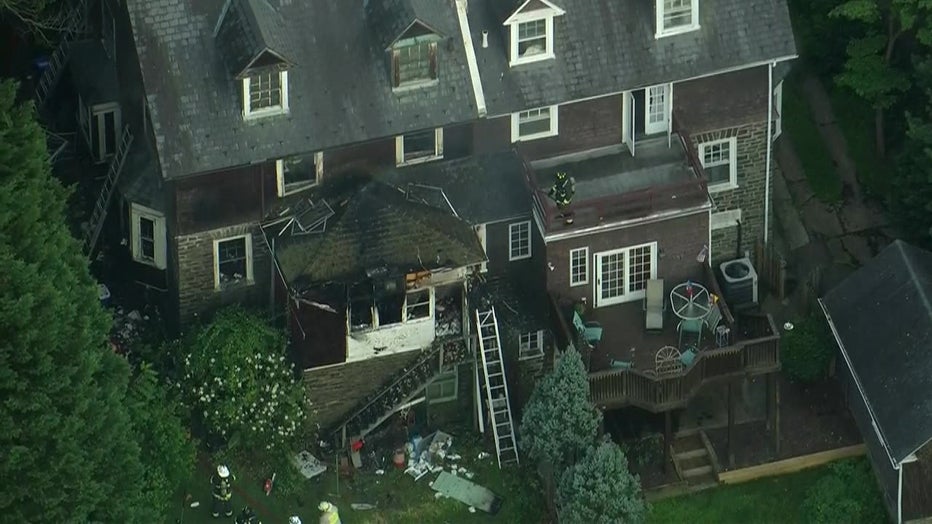 Firefighters battle a fire in a duplex in Jenkintown.
"My wife went to the back deck and saw the smoke, so she started calling Suzanne and when we didn't get an answer, we came running down here," Neighbor and friend Jay Paskelak said.
Firefighters tried to reach the homeowner, but she was on the second floor, as they battled the blaze on the first floor.
"The interior of the house was compromised due to hoarding conditions. It made the fire attack difficult and made entry difficult," Chief Lynch commented.
The victim was identified as 69-year-old Suzanne Whitehead. She had lived in the house for decades.
"She was well-known in the community. She was well-known in the church.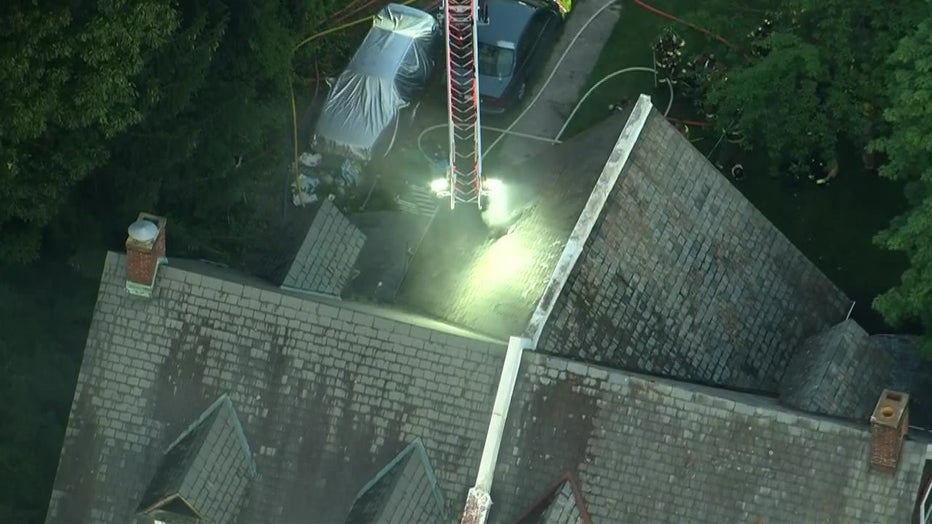 Firefighters battle a fire in a duplex in Jenkintown.
Intense heat and smoke prompted a second alarm, as residents of the adjacent property were evacuated. They are now reportedly staying with family.
One firefighter struggled with a heart issue and was taken to the hospital and is stable.
The cause of the fire is under investigation.