Gabby Petito civil case: Roberta Laundrie's 'Burn after Reading' letter will be allowed in court
SARASOTA, Fla. - The legal dispute between the families of Gabby Petito and Brian Laundrie was back to court Wednesday in Sarasota. At the center of the civil case is whether Laundrie's family secretly knew Petito was dead while posturing publicly as though she could still be alive.
Laundrie returned on September 1, 2021, from a cross-country road trip to his parents' home in North Port with Petito's van, but without his girlfriend. After going days without hearing from Petito, her parents in New York reported her missing on September 11.
Petito was found dead in the Grand Tetons on September 19. Laundrie was reported missing on the 17, but not found until October 20 when investigators located his body in a Florida reserve, the result of a suicide.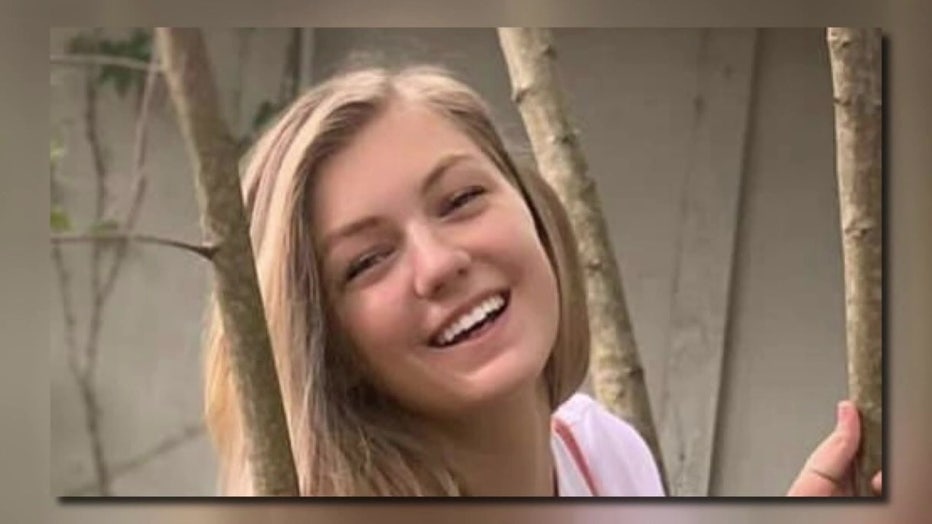 Gabby Petito's family helps her legacy live on one year after her death. 
In court on Wednesday, attorneys will argued whether a letter Laundrie's mother wrote to him that mentioned a shovel and burying a body and included the phrase "burn after reading" should be shown to the jury. It was determined that the letter would be allowed in court. 
"It's a victory. We are happy to have it. We fought hard to get it. We've been fighting over a year to get that letter," said Patrick Reilly, a Petito family lawyer. 
Attorneys for the Laundries argue the letter was written before Brian and Gabby even took their trip and that it has no relevance.
"In my mind that clearly shows that she knew Gabby Petito was deceased, and it's up to the jury to decide when that letter was written. Just because Mrs.Laundrie said it was written before the trip doesn't mean it was written before the trip," said Reilly. 
Chris and Roberta Laundrie's attorney Matthew Luka tried to have it withheld from the jury for next spring's trial. 
"The letter doesn't reference Gabby in any way which would be unlikely if it was written after what happened between Gabby Brian so that's our position and we believe the facts will eventually bear that out," said Luka. 
PREVIOUS: Brian Laundrie's parents will face jury for allegedly knowing about Gabby Petito's death during search
Luka said the letter references children's books and a book Gabby had given Brian, called "Burn After Reading." Luka said it's in reference to writing down personal thoughts and then burning them. 
"Taken out of context could be inflammatory, but they appear in a series of fanciful descriptions of how much somebody would love somebody else," said Luka. 
Lawyers also argued on Wednesday whether previous Laundrie family attorney Steve Bertolino should be included in the suit. 
The Petitos' attorney says Bertolino knew he was making misleading statements about Gabby in the wake of the initial missing person's report filed in New York. 
RELATED: Brian Laundrie's parents file motion to avoid adding family attorney as co-defendant to Gabby Petito lawsuit
While the Petito family will never get their daughter back, they said this is one step in helping them discover the truth. 
"The whole intent of this is to get answers there are still many questions that the Petito family has about what the Laundrie family knew, what they did with the knowledge that they knew and why they didn't come forward and say anything," said Reilly. 
Judge Danielle Brewer arguments for and against the defendants' motions to dismiss the civil lawsuit and reserved judgment. She said she would issue orders on those motions later.