Harriet Tubman monument unveiled in New Jersey
NEWARK, N.J. - History was made Thursday when a monument of Harriet Tubman was unveiled in the newly named square bearing her name, in Newark, New Jersey.
The "Shadow of a Face" monument replaced a statue of Christopher Columbus which was removed in June 2020. 
The new exhibit features an audio installation of Tubman's life narrated by singer and actor Queen Latifah, who was at the monument's unveiling.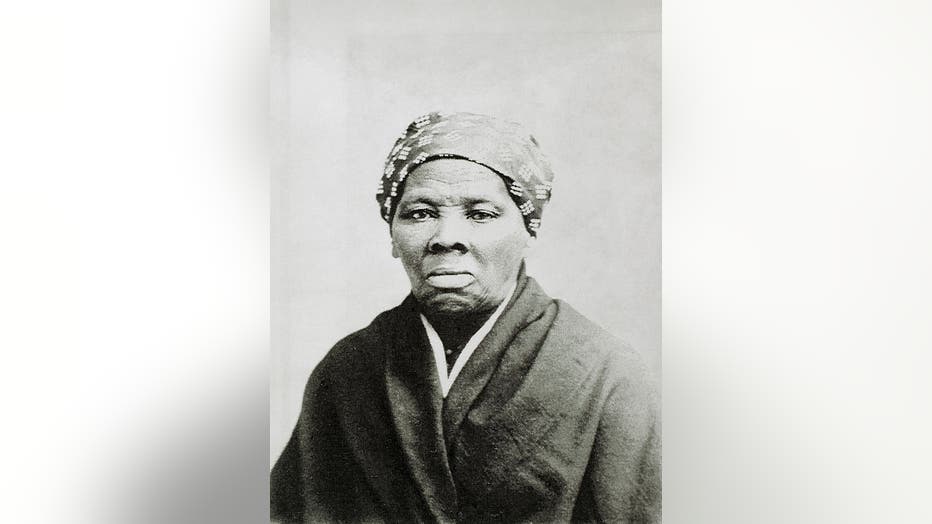 Harriet Tubman (1820-1913), American Abolitionist, Portrait, circa 1885. (Photo by: Universal History Archive/Universal Images Group via Getty Images)
City officials livestreamed the unveiling as a crowd gathered at a ribbon cutting. 
RELATED: Biden administration looks to 'speed up' efforts to put Harriet Tubman on $20 bill
"It's incredibly beautiful to have it here in Harriet Tubman Square, down here in Newark. It's incredible for me, to just be a part of it, something that started as a response to George Floyd's murder and people all around the country pulling down statues that represented to them a history that was oppressive," Mayor Ras J Baraka told reporters.
"And so we wanted to take it a step further, beyond just tearing something down, we wanted to build something, and as a result of that, this is what we got," he added.
Storyful contributed to this report. This story was reported from Los Angeles.