Video shows Lauren Boebert vaping during 'Beetlejuice' performance, despite denials
A spokesperson for Rep. Lauren Boebert, the firebrand Colorado Republican who was kicked out of a "Beetlejuice" musical performance in Denver, lied when he said Boebert wasn't vaping inside the theater, new video shows.
Surveillance video from The Buell Theatre shows Boebert and her date being escorted out of the venue Sunday after reportedly causing a disturbance. The theater said audience members accused them of vaping, singing and using their phones.
RELATED: Lauren Boebert removed from 'Beetlejuice' performance in Colorado after laughing and singing loudly: report
Her campaign manager confirmed Boebert was kicked out, but denied she was vaping. Additional surveillance footage obtained Friday by FOX TV Stations shows Boebert vaping while seated inside the theater, using the flash on her phone's camera while she filmed, and singing and dancing while no one else was.
A pregnant woman who was seated behind Boebert told The Denver Post she asked her to stop vaping, but Boebert said no. Boebert and her date later offered to buy the pregnant woman a cocktail, she said. 
Boebert at first refused to leave the venue, even after an employee threatened to get the police, the theater said in a statement. Once a police officer was on the way, the two left, the theater said.
"I can confirm the stunning and salacious rumors: in her personal time, congresswoman Lauren Boebert is indeed a supporter of the performing arts (gasp!)," said Drew Sexton, Boebert's campaign manager, in a text message Monday, adding that Boebert "pleads guilty to singing along, laughing and enjoying herself."
Earlier this week, on the social media platform X, formerly Twitter, Boebert said: "Everyone should go see it if you get a chance this week and please let me know how it ends!"
Boebert is in her second term in Congress and is running for reelection in Colorado's 3rd Congressional District, largely covering the state's western half.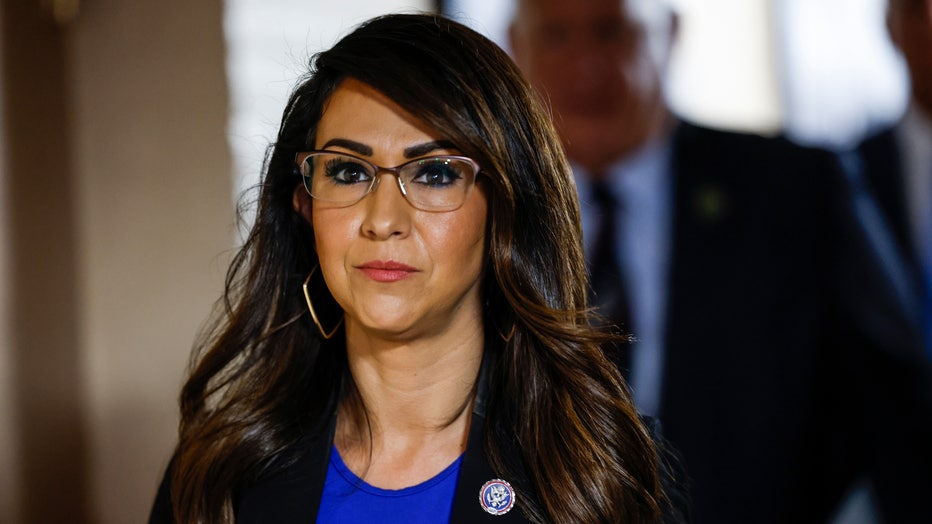 Rep. Lauren Boebert (R-CO) arrives to a Republican caucus meeting at the U.S. Capitol Building on September 13, 2023 in Washington, DC. (Photo by Anna Moneymaker/Getty Images)
In her relatively short time in Washington, Boebert has built a national profile with a combative style that's grabbed media headlines, most famously by heckling President Joe Biden during his 2022 State of the Union address to Congress.
During the argument in the theater, Boebert and the unidentified man made comments along the lines of "do you know who I am" and "I will be contacting the mayor," according to the venue's statement.
The Associated Press contributed to this report.