Mummers among 3 killed in South Philadelphia crash; stabbed driver faces charges
SOUTH PHILADELPHIA (WTXF) - Three people are dead and two others are critically injured after a man suffering from multiple stab wounds struck an SUV full of people in South Philadelphia.
The crash occurred just before 2 a.m. on Wednesday on the 600 block of Packer Avenue.
Police say a 2014 Audi A4 and a 2015 Acura RDX were headed in opposite directions when the driver of the Audi crossed a median and struck the SUV head-on.
Three of the Acura's four passengers — identified as 36-year-old Joseph Ferry of South Philadelphia 35-year-old Kelly Wiseley of Glenolden and 31-year-old Dennis Palandro of Morton — were killed.
Ferry and Wiseley had become engaged over the holidays.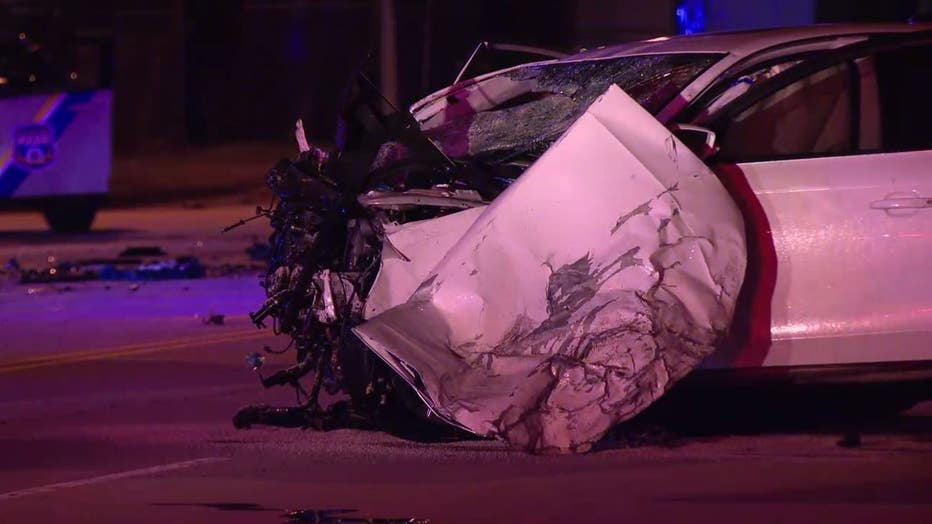 The SUV's lone survivor was Nicole Palandro, whose husband Dennis was killed in the crash. She is currently listed in critical condition with a broken pelvis.
Police identified the driver of the striking vehicle as 29-year-old Keith Campbell, of Delaware.
Campbell was transported to Jefferson University Hospital with 15-20 stab wounds to the chest and abdomen. Authorities later found a bloody knife with a 10-inch blade inside his vehicle.
Police believe Campbell's stab wounds were self-inflicted. He remains hospitalized in critical condition.
Two of the crash victims were members of the South Philadelphia String Band, which won second place in Tuesday's Mummer's Parade.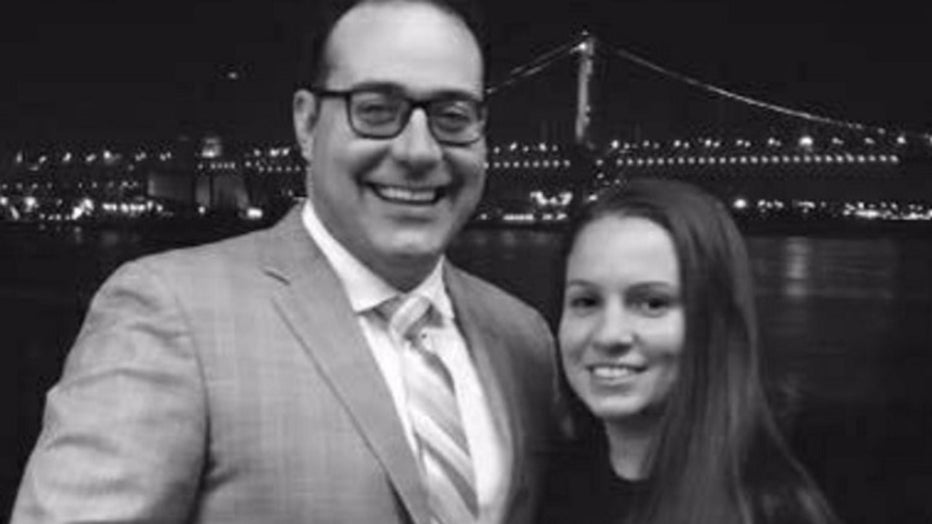 Joseph Ferry, 36, and Kelly Wiseley, 35, were among those killed in the South Philadelphia crash.
The string band alluded to the loss of their "family members" in a Facebook post on Wednesday.
"On behalf of the officers and members of the South Philadelphia String Band, we are deeply saddened at the loss of our family members," the string band wrote. "We ask you to keep all families in your thoughts and prayers."
The string band went on to ask for privacy during what it called a difficult time.
Campbell faces four counts of causing an accident involving death or serious bodily injuries. Authorities are serving a search warrant on Campbell's vehicle. Further charges may be filed.
The cause of the crash remains under investigation.
___
For the latest local news, sports and weather, download the FOX 29 News app.
DOWNLOAD: FOX 29 NEWS APP