Baked Bell Pepper Tacos recipe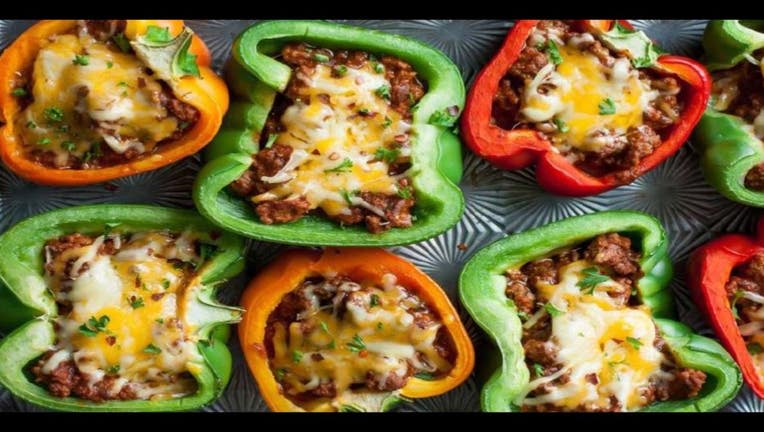 Baked Bell Pepper Tacos recipe from St. Christopher's Foundation for Children
Ingredients: 1.) 4 large bell peppers 2.) 3-4 cups (1 lb.) taco filling, (cooked and seasoned ground Beef, Chicken or Turkey) 3.) 3/4 cup shredded cheese 4.) 3/4 cup chopped tomato 5.) 3/4 cup chopped lettuce 6.) cilantro and lime, as a tasty edible garnish
Instructions:
Pre-heat oven to 400 degrees F. Choose your protein options (ground beef, chicken or turkey) from the above list and cook until meat is browned and seasoned to your preference (a low sodium taco seasoning is a simple way to season it). Slice each bell pepper in half. Hollow out each pepper, removing stem and seeds. Lay peppers on a baking sheet and cook for 8-10 minutes until al-dente or for 10-15 minutes for softer peppers.
Fill each pepper to the top with your taco filling and top with cheese. Bake for an additional 10 minutes, then pile mile-high with all your favorite taco toppings (chopped tomato and chopped lettuce). Serve and Enjoy!
Fun Tip: You can add other toppings and even fillings like corn, beans and tortilla chips to change up the taste or texture of the tacos!