10-year-old girl fatally injured after being ejected from festival ride
DEERFIELD TWP., N.J. - What was supposed to be a fun night out turns tragically sad when a little girl loses her life.
Deerfield Township's Harvest Festival went on as scheduled Sunday, but yellow tape blocked off access to carnival rides. A grim reminder of the horrific moments that unfolded on a ride.
"It was heartbreaking, to be honest. To see all the kids scared and panicked, crying, screaming. It was bad," one mother explained.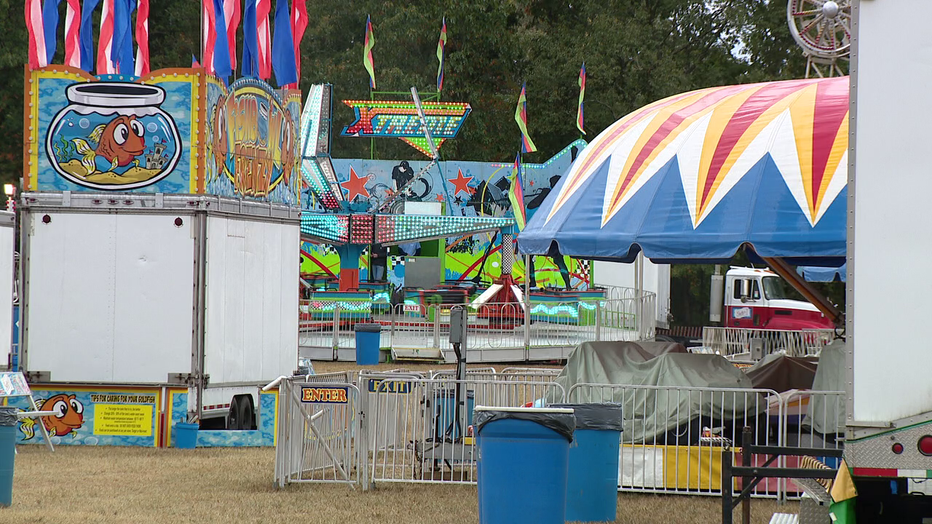 Deerfield Township Harvest Festival ride where a 10-year-old girl lost her life.
The mother, a witness to the chaos after a 10-year-old little girl flew off the "Extreme" ride, according to New Jersey State Police.
It happened just after 6:15 Saturday evening.
The girl was flown to Cooper University Hospital, but died an hour later.
FOX 29 was at the site Sunday as workers tested the ride. Customers who bought ride tickets lined up to get refunds.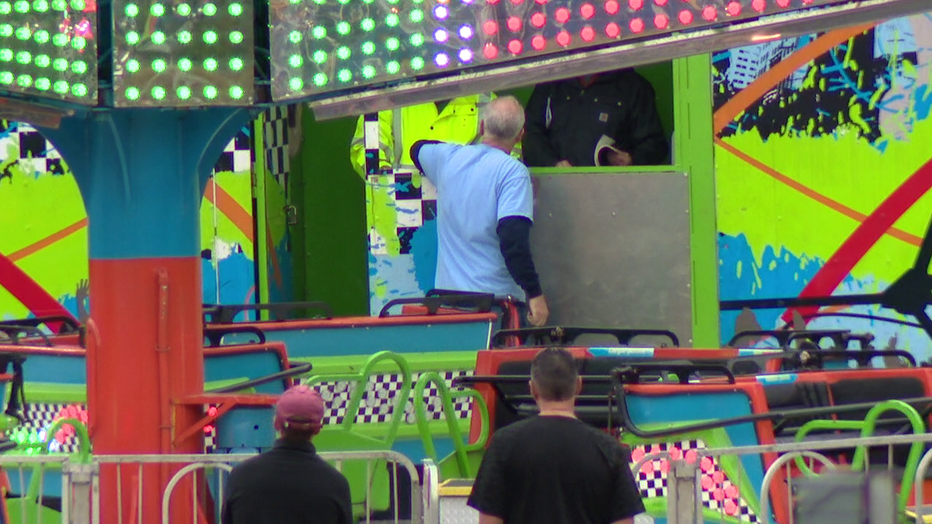 Deerfield Township Harvest Festival ride where a 10-year-old girl lost her life.
Owners, Skelly's Amusements, posted on Facebook earlier in the day saying:
But, the decision for Deerfield Township to open the festival at all faced some criticism.
"It's ridiculous, to be honest. That's not having no type of heart for the family. That's no…that's disrespectful, to be honest," said the mother.
"You don't want to be here, but at the same point, you know, you're here for everybody else, so the kids that do come out, you want to make sure they have something else to think about," explained Dan Horner.
Horner owns inflatables, an attraction at the festival for more than a decade.
He says state inspectors came out to evaluate the rides on Wednesday.
Skelly's website also lists their safety protocols, including daily inspection.
"Being in the industry, it's brothers that are in the business, so you just feel for them also. Everybody in the situation," Horner added.
A short walk from the festival, a makeshift vigil grew outside the Dollar General for the 10+-year-old girl. Employees say proceeds from balloon purchases will go to her family. The sign reads "Remember to Kiss and Hug Your Kids and Tell Them You Love Them."
"There's nothing that can replace that little girl, ever," Horner stated.