2 ex-Florida police officers accused of beating homeless man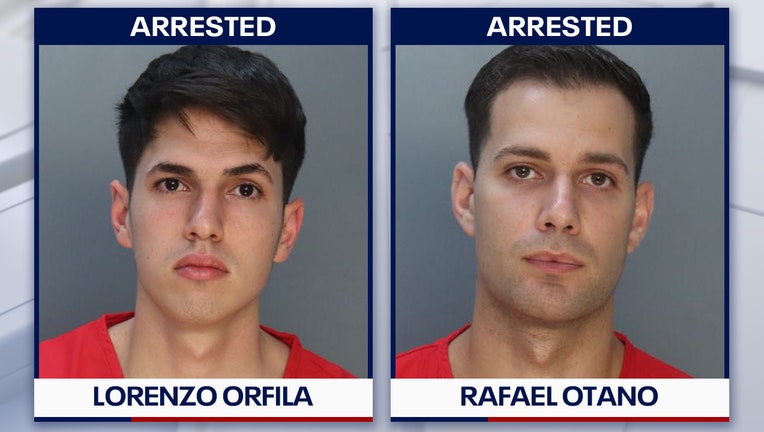 article
MIAMI, Fla. - Two former South Florida police officers turned themselves in Thursday morning to face felony charges over the beating of a homeless man who had been drinking outside a shopping center last month, officials said.
Lorenzo Orfila, 27, and Rafael Otano, 22, were booked into jail on Thursday morning in Miami. They were each charged with kidnapping and battery, and Orfila was also charged with official misconduct, Miami-Dade State Attorney Katherine Fernandez Rundle said during a news conference.
She said the officers were dispatched to the shopping center on the afternoon of Dec. 17 regarding a homeless man who was known to frequent the area. They handcuffed the man, put him in a patrol car and drove to a remote location several miles away.
"There he was taken out of the marked car and while handcuffed, he was allegedly beaten and thrown to the ground by the officers," Fernandez Rundle said.
READ: Tyre Nichols: Memphis police disbands special unit behind beating death
The man later told investigators that he was left there, unconscious and un-handcuffed. He began walking and was spotted by an off-duty Hialeah police officer who was walking his dog, Fernandez Rundle said. That officer called 911.
She said that through surveillance video taken from the shopping center investigators were not able to identify "any violations that would have prompted or justified taking him into custody."