Baby bonanza: Chiefs' lineman Nick Allegretti welcomes Super Bowl twins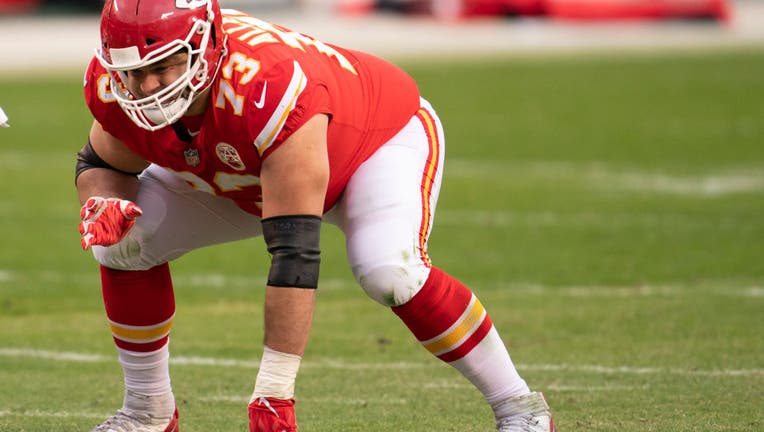 article
PHOENIX - The Kansas City Chiefs welcomed two new fans to the world on Super Bowl Sunday with a third apparently on the way.
Chiefs offensive lineman Nick Allegretti's wife, Christina, gave birth in the early hours to twin girls back home in Chicago, a team official confirmed to The Associated Press. Allegretti was able to watch everything unfold on FaceTime from the lobby of the team hotel while the rest of the Chiefs slept ahead of their game against the Philadelphia Eagles.
Allegretti, who has started three games this season, will be available for the Chiefs in the big game.
About the same time his wife was giving birth, Chiefs wide receiver Mecole Hardman tweeted that his girlfriend, Chariah Gordeon, had gone into labor. Hardman went on injured reserve this week and was not available to play in the game.
There are plenty of Eagles on baby watch, too.
SUPER BOWL COVERAGE
Starting center Jason Kelce, whose brother Travis is a tight end for Kansas City, and his wife are expecting their third child at any moment. In fact, Kylie Kelce, who is 38 weeks pregnant, has said that her obstetricians would be on hand at State Farm Stadium on Sunday should the baby make a dramatic appearance during the game.
That happened just last year to Rams wide receiver Van Jefferson.
After helping Los Angeles beat the Cincinnati Bengals to win the Lombardi Trophy, Jefferson learned that his wife, Samaria, had gone into labor and was taken out of the stadium on a stretcher. Jefferson bolted from the postgame celebration with his father, former NFL player Shawn Jefferson, and made it to the hospital to meet his son.
The couple appropriately named him Champ.