Carlos Beltran out as Mets manager amid sign-stealing scandal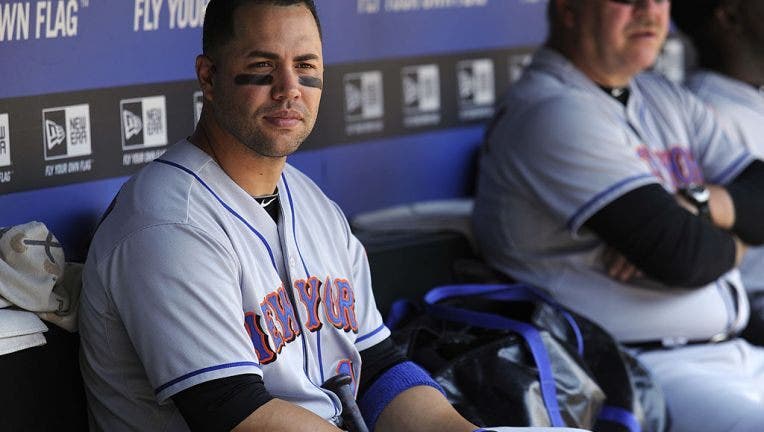 article
NEW YORK - Carlos Beltran, the new manager of the NY Mets, stepped down Thursday amidst the Houston Astros' sign-stealing scandal.
Beltran had yet to coach a game with the Queens team. 
Beltrán's 2 1/2-month tenure as Mets manager ended Thursday before he spent a single game on the bench, the latest fallout from the Houston Astros' sign-stealing scandal that has rocked Major League Baseball.
The Mets announced the decision in a news release, saying Beltrán and the team "agreed to mutually part ways." The move came two days after Boston cut ties with manager Alex Cora, who was Houston's bench coach in 2017 when Beltrán played for the Astros.
A day before that, manager AJ Hinch and general manager Jeff Luhnow were fired by Houston soon after they were suspended for the 2020 season by Commissioner Rob Manfred for their roles in the cheating scheme.
Next to fall was Beltrán, the only Astros player mentioned by name Monday when MLB issued its findings from an investigation into the club's conduct. No players were disciplined, but the nine-page report said Beltrán was among the group involved in the team's illicit use of electronics to pilfer signs during Houston's run to the 2017 World Series championship.
---------
Get breaking news alerts in the FOX5NY News app. It is FREE!
---------
"Over my 20 years in the game, I've always taken pride in being a leader and doing things the right way, and in this situation, I failed," Beltran said in a statement issued through agent Dan Lozano.
"As a veteran player on the team, I should've recognized the severity of the issue and truly regret the actions that were taken. I am a man of faith and integrity and what took place did not demonstrate those characteristics that are so very important to me and my family. I'm very sorry. It's not who I am as a father, a husband, a teammate and as an educator. ... I hope that at some point in time, I'll have the opportunity to return to this game that I love so much."
Mets general manager Brodie Van Wagenen and Chief Operating Officer Jeff Wilpon met with MLB deputy commissioner Dan Halem and Bryan Seeley, who headed the investigation, on Wednesday morning in New York, then with Beltrán at the team's spring training complex in Florida on Wednesday night and Thursday morning.
"Considering the circumstances, it became clear to all parties that it was not in anyone's best interest for Carlos to move forward as manager of the New York Mets," Van Wagenen and Wilpon said in a statement.
"We believe that Carlos was honest and forthcoming with us. We are confident that this will not be the final chapter in his baseball career."
On a later conference call, Wilpon said the team had heard in advance "from sources" that Beltrán wasn't going to be suspended by MLB.
"I think the change was when the report did come out, how prominent he was in it," Wilpon said.
The commissioner's office did not pressure the Mets to fire Beltrán, Wilpon said, telling executives it was the club's decision.
"This has been a difficult week. Make no mistake, it's been difficult for everyone involved," Van Wagenen said.
"When we met with Carlos, we had to make an assessment of, where do we go from here? And in Carlos' thought process as well as ours, we both agreed that it was going to be incredibly challenging and incredibly difficult to do the job in a way in which he intended and the way in which he could utilize the best of his abilities."
The Mets said they will consider a number of internal and external candidates to be their next manager, and they hope to choose one soon.
With spring training less than a month away, there isn't much time to pick a successor. Options could include new bench coach Hensley Meulens and ESPN analyst Eduardo Pérez, who interviewed for the job last fall.
The Houston Astros and Boston Red Sox had fired their managers after MLB concluded they were involved in the scandal.
The scheme involved using trash cans and video cameras to send out signals to hitters. 
Earlier this week, Houston fired AJ Hinch one hour after baseball Commissioner Rob Manfred released his findings.
Boston's management took 29 1/2 hours to announce Alex Cora's departure.
The Associated Press contributed to this report.