Dog dies after 2 found starved, abandoned in Norristown basement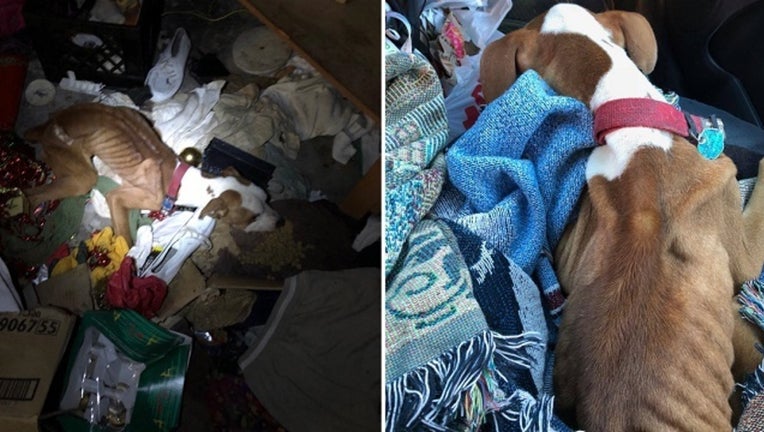 article
NORRISTOWN, Pa. - A dog has died and another is in critical condition after the two were found starved and abandoned in the basement of a Norristown home on Sunday.
Animal workers with Charlie's Crusaders Pet Rescue, a local nonprofit, responded to the 200 block of Franklin Street around 9:30 a.m. after construction workers reported hearing noises from the basement of a home under renovation.
Rescue workers discovered the dogs locked in the basement amid deplorable conditions.
The dogs — one male, one female — were transported to an emergency 24-hour facility for treatment. Both dogs were reportedly septic and in shock.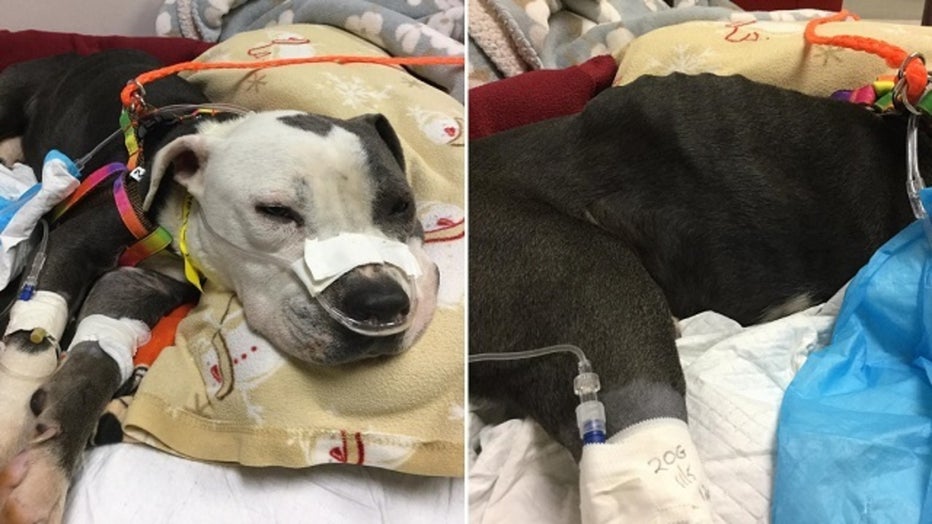 Bear remains in the care of Charlie's Crusaders Pet Rescue. (Charlie's Crusaders Pet Rescue)
Peanut, the female dog, passed away after going into cardiac arrest. Bear, the male dog, remains under intensive care in critical condition after suffering a pneumonia.
The rescue says Bear's blood pressure has stabilized, though he is having difficulty breathing and standing.
"We are devastated we lost Peanut and our hearts are broken," the rescue posted on Facebook. "Our boy [Bear] is fighting and we will do everything in our power to make sure he survives."
No arrests have been made at this time. This is an ongoing investigation.
Those interested in donating to Charlie's Crusaders Pet Rescue can do so here. Donations can also be made directly to Metropolitan Veterinary Associates by calling 610-666-1050 from 9 a.m. through 4 p.m. Monday through Friday.
___
For the latest local news, sports and weather, download the FOX 29 News app.
DOWNLOAD: FOX 29 NEWS APP