Hundreds of sandwiches, snacks, and more recalled over listeria risk
BALTIMORE - Hundreds of sandwiches, salads, snacks, yogurt, wraps, and other products that were distributed to several East Coast states have been recalled over concerns of possible listeria contamination. 
The recall, initiated by Baltimore-based Fresh Ideation Food Group LLC, involves more than 400 products sold between Jan. 24 and Jan. 30, 2023, according to a notice posted on Feb. 3 by the U.S. Food and Drug Administration. 
Fresh Ideation Food Group LLC's environmental samples tested positive for Listeria monocytogenes, according to the FDA notice. No illnesses related to the current recall have been reported to date.
The recalled products, which are sold under brand names like Quick & Fresh, Bistro To Go, and Fresh Creative Cuisine were distributed in Connecticut, the District of Columbia, Maryland, Massachusetts, New Jersey, New York, North Carolina, Pennsylvania, South Carolina, and Virginia, the notice said. 
The products were sold in retail locations, vending machines, and during travel with transportation providers, it added. 
Click here for a full list of products that are under recall. 
All the recalled products have a Fresh Creative Cuisine label and/or identifier on the bottom of the label with the Fresh Creative Cuisine name and a fresh through or sell-through date ranging from Jan. 31 through Feb. 6, 2023.
Food contaminated with these bacteria can cause listeriosis, a serious infection that primarily affects older adults, people with weakened immune systems, and pregnant women and their newborns, according to the FDA and U.S. Centers for Disease Control and Prevention.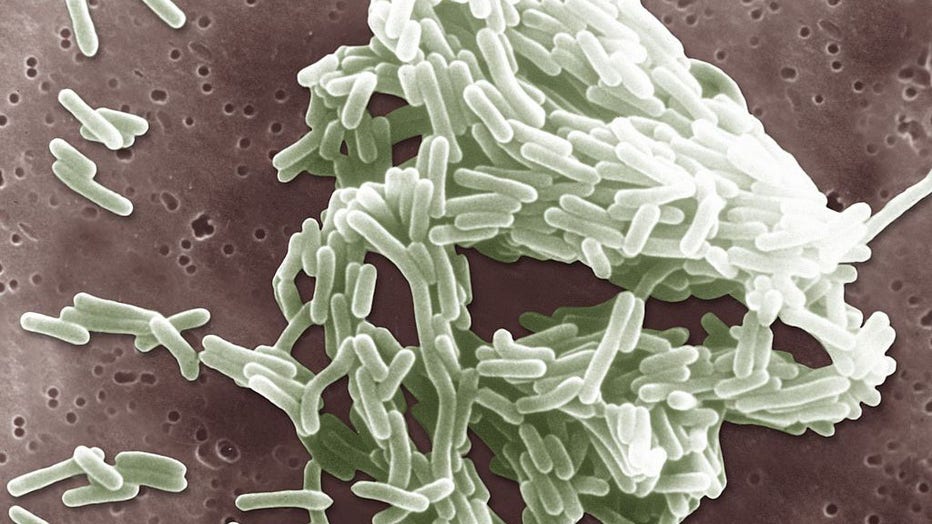 FILE - Listeria Monocytogenes. (Photo By BSIP/Universal Images Group via Getty Images)
Listeriosis can cause fever, muscle aches, headache, stiff neck, confusion, loss of balance and convulsions — sometimes preceded by diarrhea or other gastrointestinal symptoms. 
Listeriosis is treated with antibiotics. Consumers concerned about an illness should seek medical care and tell the doctor about eating possibly contaminated food if they have a fever and other symptoms of possible listeriosis, such as fatigue and muscle aches, within two months after eating, according to the CDC.
"This is especially important if you are pregnant, age 65 or older, or have a weakened immune system," the CDC states on its website.
"If you ate food possibly contaminated with Listeria and do not feel sick, most experts believe you do not need tests or treatment. Talk with your medical provider if you have questions about what to do after eating possibly contaminated food," the agency adds.
RELATED: Eye drop manufacturer issues recall after US drug-resistant bacteria outbreak
This story was reported from Cincinnati.