Pa. bill seeks to put puppy mills out of business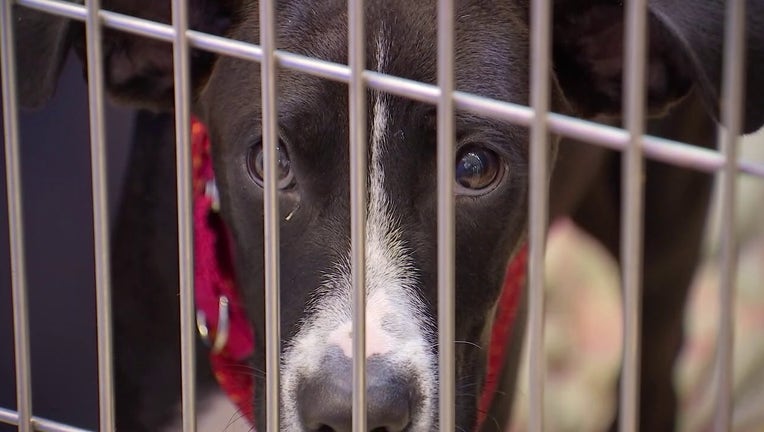 HARRISBURG, Pa. - Pennsylvania may soon follow California's lead in banning the sale of animals from puppy mills.
California became the first state to ban the sale of animals from puppy mills in October 2017. Now, two Pennsylvania Republicans are proposing similar legislation to help shift the pet market toward humane sources.
The legislation proposed by Allegheny County's Sen. Guy Reschentalher and Rep. Jason Ortitay will prohibit the sale of dogs, cats and rabbits in pet stores unless sourced from shelters and rescues.
Philadelphia unanimously passed such an ordinance in 2016. The Philadelphia law also includes outdoor sales restrictions similar to those proposed by Sen. Reschentalher and Rep. Ortitay.
"It is well documented that 'puppy mills,' inhumane commercial dog-breeding facilities, frequently supply pet stores with puppies," according to the proposal. "Consumers often spend thousands of dollars caring for sick puppies from pet stores, in some cases only to suffer the heartbreak of their new pet dying. With this legislation, pet stores will partner with shelters and rescues to promote adoption and decrease the demand for the puppies raised in puppy mills."
---
RELATED STORIES:
California becomes first state to ban sales from puppy mills
Animal coalition aims to make Philly no-kill city
Gov. Wolf, 4-legged friend sign animal cruelty prevention bill
---
Breeders are not expected to be impacted by the proposed legislation since they do not sell to pet stores.
The bill will also close a loophole in state law that allows licensed kennels to sell in any public place.
"Purchasing a puppy at a remote location makes it impossible to see the parents of the puppies or the conditions in which they were raised" the proposal states, "making it the perfect sales venue for unscrupulous dealers."
Such 'unscrupulous dealers' include the state's many puppy mills.
As of 2017, Pennsylvania is home to 12 of the 100 puppy mills on Humane Society of the United States' Horrible Hundred list, seven of which are in Lancaster County.
___
For the latest local news, sports and weather, download the FOX 29 News app.
DOWNLOAD: FOX 29 NEWS APP