Senate confirms Army veteran Mark Esper secretary of defense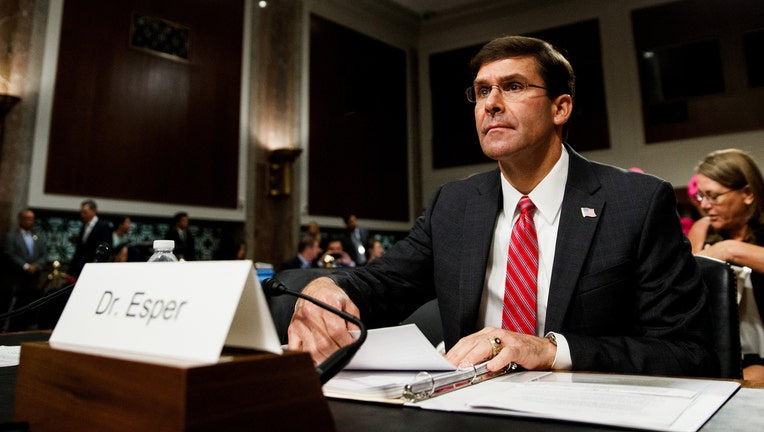 WASHINGTON - It took seven months, but President Donald Trump finally has a Senate-confirmed secretary of defense.
Mark Esper, an Army veteran and former defense industry lobbyist, won Senate confirmation Tuesday by a vote of 90-8. He was to be officially sworn by the end of the day, ending the longest period the Pentagon has gone without a confirmed leader in its history.
The turmoil atop the Pentagon began when Trump's first defense secretary, Jim Mattis, stepped down last New Year's Eve after a series of policy disputes with Trump. He offered to stay another two months to get a successor in place, but Trump said no.
Even with Esper now in charge, the problem of leadership instability at the Pentagon is not fully resolved. There still is no Senate-confirmed deputy secretary of defense, although David Norquist on Tuesday was nominated for the post and is scheduled to have a confirmation hearing Wednesday.
The senior leadership vacancies increased again last week with the departure of David Trachtenberg, the Pentagon's second-ranking civilian policy official.
Beyond that, the No. 2-ranking military officer, Gen. Paul Selva, is retiring Friday as vice chairman of the Joint Chiefs of Staff. No Senate confirmation hearing has been set for the man picked by Trump to replace Selva: Gen. John Hyten, who has been commander of U.S. nuclear forces as head of U.S. Strategic Command.