State of the Union 2023: Pennsylvania DACA recipient to be one of First Lady Jill Biden's guests at address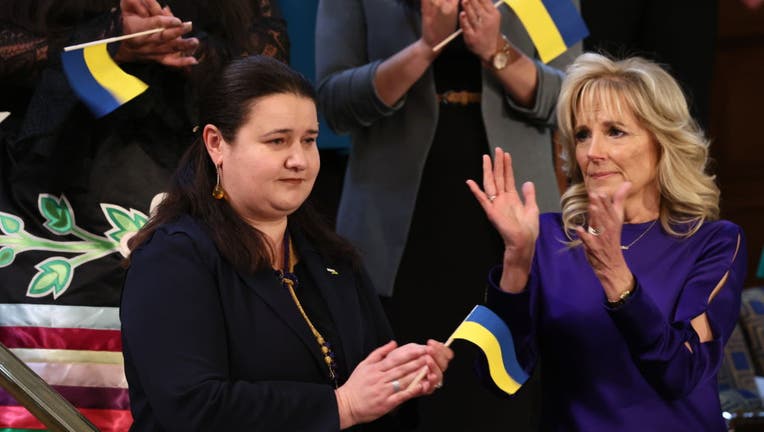 article
WASHINGTON D.C. - President Joe Biden is set to deliver the State of the Union address on Tuesday night and several guests have been invited to join First Lady Jill Biden for the address, including a local woman. 
According to the White House, the guests were invited "because they personify issues or themes to be addressed by the President in his speech, or they embody the Biden-Harris Administration's policies at work for the American people." 
The guests will join the First Lady in the viewing box on Tuesday. 
RELATED: State of the Union 2023: What to watch for during Biden's address
Mitzi Colin Lopez of West Chester, Pennsylvania, will be one of the guests sitting with Biden. 
The White House says Lopez was three years old when her parents brought her to the United States from Mexico. 
"She grew up only knowing the United States as her home. As a DREAMer, she applied for and received Deferred Action for Childhood Arrivals (DACA) in 2015, and has since graduated Summa Cum Laude with a Bachelor of Arts in Political Science from West Chester University of Pennsylvania. She is an advocate for comprehensive immigration reform and in 2021, [she] met the President to share her experiences as a DACA recipient, the White House said. 
Other guests joining the First Lady in the viewing box include Oksana Markarova, the ambassador of Ukraine, Navajo member Lynette Bonar, U2 frontman Bono, Holocaust survivor Ruth Cohen, cancer survivor Darlene Gaffney, Paul Pelosi, to name a few. 
Biden will deliver the speech before a politically divided Congress as several issues, including economic uncertainty, the war in Ukraine, and growing tensions with China, continue to be concerns for the American people. 
RELATED: State of the Union: Biden aims to deliver reassurance in 2023 address