Teen Photoshops Ryan Reynolds over date in prom photos after he breaks up with her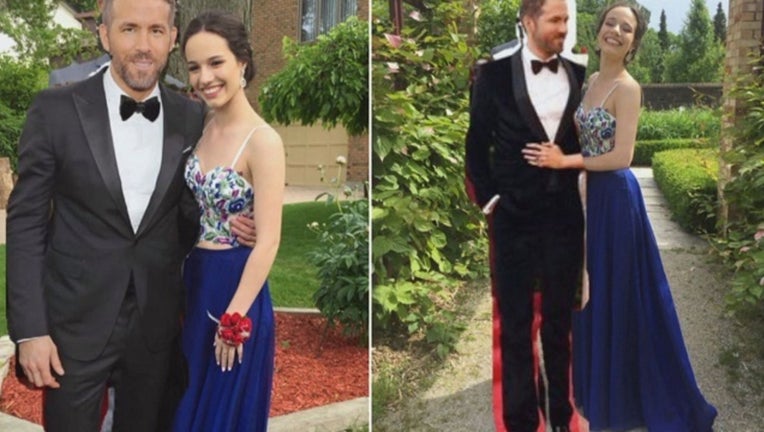 (INSIDE EDITION) - One teen "took" Ryan Reynolds to her prom and became the talk of her school -- sort of.
"I love Ryan Reynolds, so I was kinda like, if I'm gonna go to prom with anybody, it's gonna be Ryan Reynolds," recent high school graduate Gabi Dunn told Inside Edition.
The original photo from the event shows Dunn and her real prom date, Jeff. But two days after the prom, she says he broke up with her and Dunn opted to destroy all evidence of her date by erasing him from her life.
With a simple cut and paste, out went Jeff and in went Reynolds.
She later tweeted the edited photos at the Van Wilder actor, hoping for a response.
"I've seen him on Twitter before replying to people, so I was like, 'Maybe he will.' But then I was like, 'Um, probably not,'" she said.
Much to her surprise, the Deadpool star did eventually retweet the post to his five-and-a-half million followers, along with a cheeky caption: "We should Photoshop me over his yearbook picture next. #DontMessWithGabi
"I screamed at like the top of my lungs and sprinted around my room," she said. "I loved the hashtag. That's like my favorite actor. It was so exciting!"
Her ex even responded by sharing the original photo and a message of his own for Reynolds: "Jokes on you now. I'm not going to see Deadpool 2."