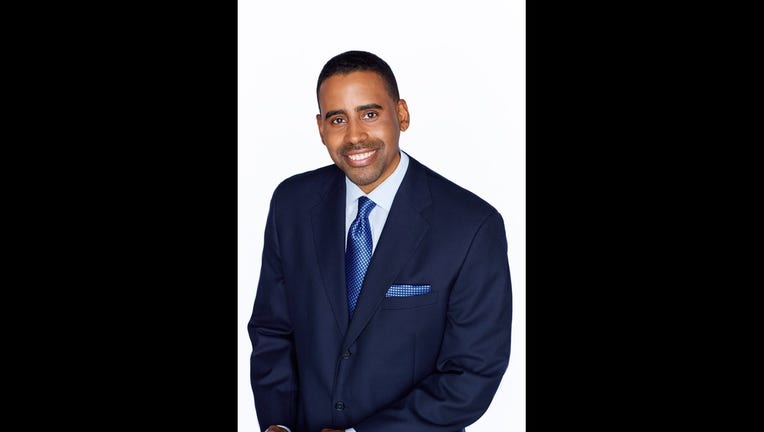 article
Bill Anderson joined the FOX 29 News team in February 2015 as co-host of Good Day Weekend.
Bill has been a contributor to FOX 29 News and Good Day Philadelphia for years. For three years prior to joining FOX 29, he was a reporter for Chasing News, an innovative public affairs program broadcast on FOX 29 and WWOR in Secaucus, New Jersey.
For 10 years before joining Chasing News, Bill hosted "Wake Up with Bill," an award-winning talk show on Philadelphia's 900 AM WURD. Philadelphia Tribune Newspaper recognized Bill's work in the community and named him one of "Philadelphia's Most Influential African Americans," and Philadelphia Weekly named him "Best Radio Talker."
Bill was a panelist in the Emmy-nominated FOX 29 series "Black on Black." He is also featured in JAY-Z's documentary of the nationally-recognized concert "Made in America."
Over the course of his career, Bill has interviewed many people, including Presidents Clinton, Obama, and Secretary of State Hillary Clinton.
Born and bred in the Philadelphia area, Bill attended George Washington University in Washington D.C., earning a degree in marketing and business administration. Normal 0 false false false EN-US X-NONE X-NONE MicrosoftInternetExplorer4 /* Style Definitions */ table.MsoNormalTable {mso-style-name:"Table Normal"; mso-tstyle-rowband-size:0; mso-tstyle-colband-size:0; mso-style-noshow:yes; mso-style-priority:99; mso-style-parent:""; mso-padding-alt:0in 5.4pt 0in 5.4pt; mso-para-margin:0in; mso-para-margin-bottom:.0001pt; mso-pagination:widow-orphan; font-size:10.0pt; font-family:"Times","serif"; mso-bidi-font-family:"Times New Roman";}