'Steve Jobs' is a Box-Office Flop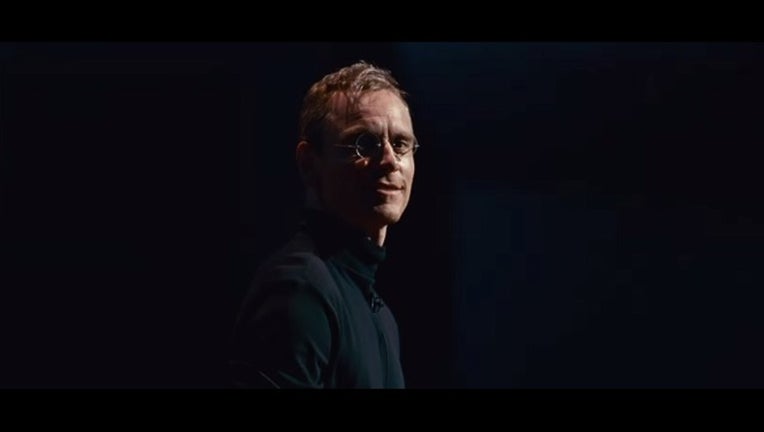 article
LINDSEY BAHR, AP Film Writer - AP- It was a truly outrageous weekend at the box office, and not in a good way.
The pack of new releases proved to be all out duds, some worse than others, leaving room for holdovers "The Martian" and "Goosebumps" to stay in the top spots with $15.9 and $15.5 million, respectively according to Rentrak estimates Sunday. The Steven Spielberg/Tom Hanks Cold War thriller "Bridge of Spies" also held nicely in third place with $11 million.
Vin Diesel's "The Last Witch Hunter" tanked with $10.8 million, killing any hopes of a new franchise. The Lionsgate film opened in fourth place and cost a reported $70 million to produce. This is the latest disappointment for Diesel who can't seem to find consistent success outside of the "Fast & Furious" franchise.
None of the weekend's flops will garner as much attention as "Jem and the Holograms," though, which opened to $1.3 million to become one of the worst debuts of all time for a major studio movie opening in over 2,000 locations. Based on the 1980s animated series, the film opened on 2,413 screens, averaging $545 per screen, to take 15th place.
The wide release numbers are alarming, but it is worth noting that Universal produced the PG-rated "Jem" for only $5 million. Overall, teens did not seem all that interested in a movie based on a show that was popular decades before they were born. Audiences that did turn out were overwhelmingly female (in the 90 percent range).
Bill Murray's "Rock the Kasbah" barely did better in ticket sales, pulling in only $1.5 million from 2,012 theaters, but it also cost three times as much as "Jem" to produce. It's one of Murray's worst debuts ever and a low point for Open Road Films. Critics were not fans of the Barry Levinson-directed comedy about a rock manager who finds a new client in Afghanistan.
Poor reviews might have sunk "Witch Hunter," ''Jem" and "Kasbah," but good reviews couldn't propel Danny Boyle's "Steve Jobs" to flashy heights. After two very strong limited-release weekends, the biopic failed to impress in wide release with $7.3 million. That's on par with 2013's "Jobs" which starred Ashton Kutcher and opened to $6.7 million despite much poorer reviews.
Universal isn't disappointed with the expansion numbers and anticipates that "Steve Jobs" will continue to be in the cultural conversation, especially as the awards season kicks off. The film cost approximately $30 million to make and has made $9.98 million to date.
The low budget "Paranormal Activity: The Ghost Dimension" didn't do very well either with a franchise low take of $8.2 million from 1,656 screens -- over 1,000 fewer than other films in the series.
Part of the reason for the low screen count is the fact that Paramount was experimenting with a shorter home entertainment window. The film will be available digitally 17 days after it leaves theaters as opposed to the usual 90 days. AMC and Cineplex agreed to participate in the model, but others refused to play the movie.
"It feels to us really clear that any issues that we had were not related to consumer behavior," said Megan Colligan, Paramount's president of worldwide distribution and marketing.
The lackluster weekend at the box office could be the result of overcrowding, according to Paul Dergarabedian, Rentrak's senior media analyst.
"There're just too many films being released into the marketplace. Over the past month we've had on average at least three new wide release films entering the marketplace every week," Dergarabedian said. "Audiences, and particularly older audiences for whom these films have great appeal, they're staying away. It's like they're opting out. It's easy to get lost if you're a newcomer into such a crowded environment."