Mortgage rates rise as debt limit impasse lingers: Freddie Mac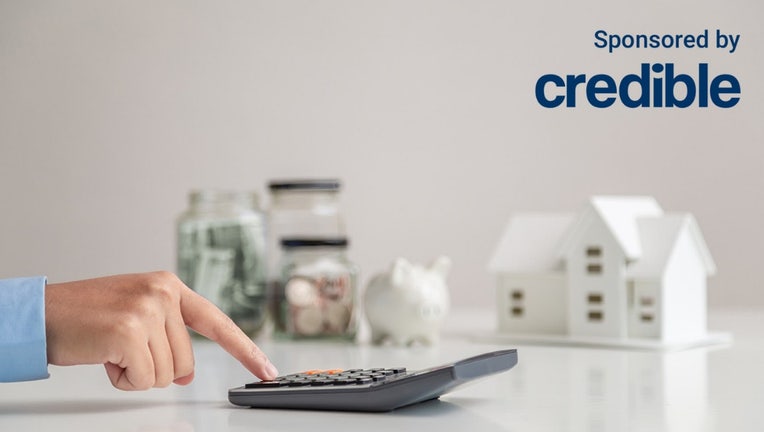 article
Mortgage rates trended higher for the second week in a row as the market reacted to new economic growth estimates and the debt ceiling impasse, according to Freddie Mac. 
The average rate for a 30-year fixed-rate mortgage increased to 6.57% for the week ending May 25, according to Freddie Mac's Primary Mortgage Market Survey. That's up from last week when it averaged 6.39%. Mortgage rates remained above last year when the average was 5.1%.
The average rate for a 15-year mortgage was 5.97%, up from 5.75% last week and up from 4.31% last year.  
The second estimate for real gross domestic product (GDP) in the first quarter of 2023 showed that the economy grew at an annual rate of 1.3%, an increase from the 1.1% initially calculated. Slowing economic growth further bolsters the opinion that the Federal Reserve may not raise interest rates at its upcoming June meeting. 
However, a looming U.S. debt default, if Congress does not raise the spending limit by June, could impact mortgage rates negatively. The rate on a 30-year mortgage loan could soar to 8% if the U.S. defaults, according to a Zillow analysis.
"The U.S. economy is showing continued resilience which, combined with debt ceiling concerns, led to higher mortgage rates this week," Freddie Mac Chief Economist Sam Khater said. "Dampened affordability remains an issue for interested homebuyers and homeowners seem unwilling to lose their low rate and put their home on the market. 
"If this predicament continues to limit supply, it could open up an opportunity for builders to help address the country's housing shortage," Khater continued.
If you are looking to buy a home, you can take advantage of lower mortgage rates and shop for the best rate on a loan. Visit an online marketplace like Credible to compare rates, choose your loan term, and get preapproved with multiple lenders at once.
Fed's May interest rate hike could harm regional bank lending, mortgages, expert warns
Buyers struggle to afford homes, economist says
For housing, higher borrowing costs have clearly impacted affordability, according to Keeping Current Matters Chief Economist George Ratiu.
"At the start of 2022, the buyer of a $500,000 home — assuming a 20% down payment and the average rate at the time of 3.1% — was looking at a $1,700 monthly payment (excluding property taxes and insurance)," Ratiu said in a statement. "Today, the buyer of a similar-priced home is weighing a $2,500 monthly payment, a significant difference. 
"Put another way, last year, a typical household could comfortably afford a $475,800 home at a 3% interest rate, while this year, the same household can only afford a property priced at $356,700, a roughly $120,000 loss in purchasing power," Ratiu added.
If you're trying to find the best mortgage rate, it can help to shop around. Visit the Credible marketplace to compare options from different lenders at once without affecting your credit score.
Many Americans eye Buy Now, Pay Later to gain more financial flexibility: survey
Borrowers save money when they shop around, CFPB report says
Different lenders offer varying rates for the same mortgage product, a recent Consumer Financial Protection Bureau (CFPB) blog said. In some instances, borrowers could save upwards of $100 a month just by shopping for a different lender to find a better rate. 
This so-called price dispersion is present for nearly all mortgage market segments, including loans backed by Fannie Mae and Freddie Mac, Federal Housing Administration loans, U.S. Department of Veterans Affairs (Veterans Affairs) loans, and jumbo loans, the CFPB said. 
Pricing variation can have a more pronounced impact on consumers' wallets in the current high-interest rate environment, according to the CFPB.
"In a higher interest-rate environment, with monthly payments being much higher overall, this $100 a month difference might matter even more as borrowers potentially are more stretched to make ends meet," the CFPB said.
Homebuyers may find a better mortgage rate by looking at several lenders. If you are ready to shop for a mortgage loan, you can visit Credible to help you compare interest rates from multiple mortgage lenders and choose the one with the best rate for you.
Demand for used cars likely to grow as consumers seek affordability: Edmunds
Have a finance-related question, but don't know who to ask? Email The Credible Money Expert at moneyexpert@credible.com and your question might be answered by Credible in our Money Expert column.