2 people walk away from Lehigh County helicopter crash
ALLENTOWN, Pa. - A small helicopter crashes near an airport just outside of Allentown. Two people inside the helicopter walked away from the wreckage.
Headphones dangle from the wreckage of a training helicopter crash near the grounds of the Lehigh Valley International Airport. Looking at the twisted metal, the seats completely exposed, it's hard to believe the two people on board made it out injured, but alive and expected to be okay.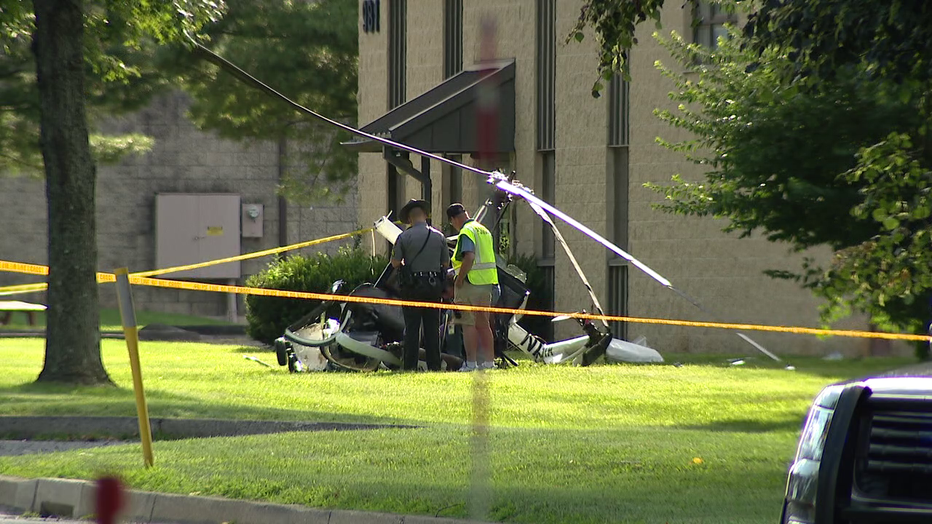 Helicopter crash in Lehigh County
"We were just concerned about the structure of the building," warehouse owner Nick Schaefer said.
The propeller slicing into the roof of Schaefer's warehouse, which houses an industrial ceramics company, on Postal Road around 2:45 Sunday afternoon, before coming down on the adjacent lawn.
"It's very minimal, very minimal damage, so it's all good," Schaefer stated.
The helicopter took off from ACE Pilot Training School. The hangar stands yards from where the chopper hit the ground. Airport emergency crews along with state police cordoned off the area while FAA investigators arrived on scene.
Later, using a crane to lift up the chopper before Hanover Township volunteer firefighters could secure the propellers.
"Fortunate everyone walked away really nice from the whole thing. Thank goodness, right?" Schaefer added.
The FAA and its affiliated field officer are investigating.