SW Philly COVID survivor battles back from near-death and takes on Broad Street Run
SOUTHWEST PHILADELPHIA - For many, life is back to normal since the pandemic began three years ago. But, for one family from Southwest Philadelphia, life has been anything but normal. That's because Rodney Wescott, husband and father of two, nearly died after his bout with COVID in 2021.
But, now he's on a mission and Sunday, he'll be on the starting line at the Broad Street Run.
"They told me, they said, 'You have 15 minutes to live,'" Rodney Wescott stated.
COVID had ravaged his body and his life flashed before his eyes in 2021. Then came the ventilator and through the power of medicine, sheer will to live and prayers, Rodney beat the odds during the height of the pandemic.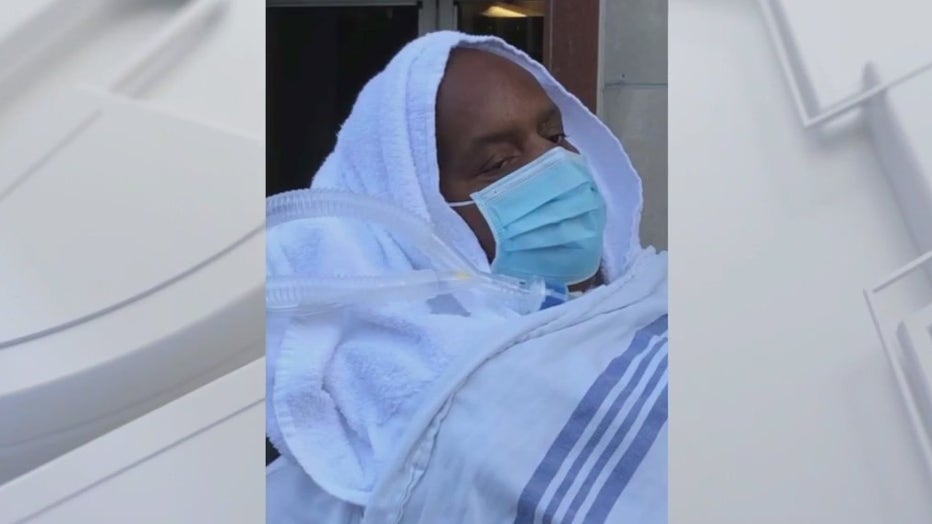 "I woke up and my whole life was turned upside down. I couldn't walk, I couldn't talk. I said what's going on?" Rodney said.
RELATED COVERAGE:
Day by day, week by week, he got stronger and walked out of physical rehabilitation in April of 2021. In five months, he'd been in four different hospitals.
Rodney remarked, "One thing this journey taught me is to appreciate all the little things. Everything. The air, the trees, the grass."
Seven months later, Rodney walked up the steps of the Art Museum. Last November, he climbed them again. "These things became a possibility to me and it was because of the adversity that I went through."
Sunday, Rodney is lacing up his shoes and will walk the Broad Street Run, all 10 miles, if he can, proudly wearing a hoodie bearing the name of the non-profit he started for COVID families, COVID V. Conquerors.
"To be able to pivot and then turn things around and motivate himself, I said, I am just falling in love with him more," Monique Evans-Wescott said.
Rodney is no longer able to run his logistics business and after his close-to-death experience, he has now focused his time and energy to become a motivational speaker. He has a growing audience on social media. "I want to inspire as many people as I can."