Coronavirus Restrictions: What you need to know in Pennsylvania, New Jersey, and Delaware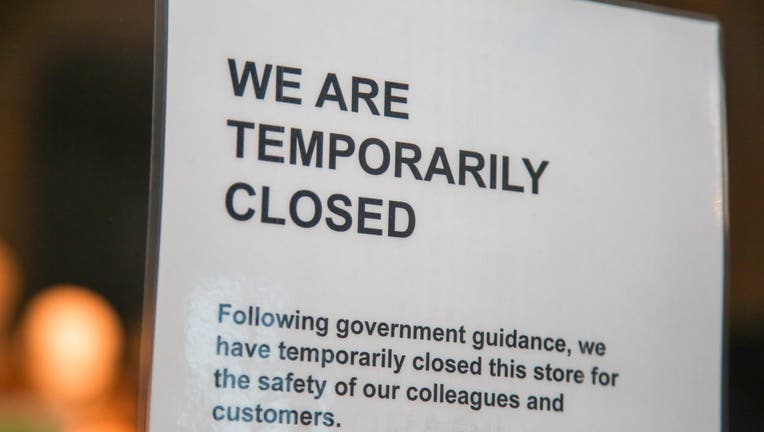 article
PHILADELPHIA - As the coronavirus vaccination rollout continues to advance across states, officials continue to urge the public to use caution in protecting themselves against the virus.
Once very strict public restrictions set in place by officials in order to protect the public from COVID-19, are now beginning to ease throughout the Delaware Valley.
Below is a quick look at restrictions in the tri-state area. 
Pennsylvania will rip away several of its most restrictive COVID-19 guidelines before Memorial Day, including limits on bars, restaurants and other businesses. Philadelphia, which has acted independently for most of the pandemic, is not included in the rollbacks.
Capacity restrictions on bars, restaurants and other businesses, as well as indoor and outdoor event gathering limits, will go away on May 31, meaning concert halls, sports stadiums and wedding venues could soon be packed for the first time since early 2020.
Pennsylvania health officials incentivized the push for more vaccinations by promising to repeal the state's mask mandate once 70% of Pennsylvanians aged 18 and older are fully vaccinated. 
Meanwhile, Philadelphia Health Commissioner Dr. Thomas Farley said the city will continue on its own but teased future restriction rollbacks once his office reviewed the state's policies. He warned Philadelphia, the state's most populated city, is still vulnerable to the virus.
"With millions of Pennsylvanians getting vaccinated, it's time to plan the transition back to normal," said Sen. Art Haywood, D-Montgomery, a member of the state's COVID-19 task force, which made the announcement jointly with the Wolf administration. "Hospitalizations and deaths are down. This action today is a key step forward."
You can read more about ongoing Pennsylvania restrictions, here.
A week after Pennsylvania announced its full reopening plan, Philadelphia leaders mapped out a similar path to a forward that ends most COVID-19 restrictions that have been in place since the outset of the pandemic, including limiting lifting capacity limits and reducing social distance. 
Philadelphia, which has acted independently for most of the pandemic due to its population density, will begin by allowing capacity limits to increase to 50% in most settings on Friday, May 21. In settings with fixed seating, social distancing requirements will be dropped to a minimum of three feet, rather than six feet. 
Density limits on environments like office buildings will be lifted to allow employers to begin funneling people back to work with masking requirements still in place unless workers are in a room alone. Density limits will also be lifted on retail stores, museums, libraries.
Restaurants will remain capped at 50% or 75% depending on enhanced ventilation standards set by the city. The minimum distance from chairback to chairback will be reduced to three feet, allowing some establishments to welcome back more customers. The city on May 21 will no longer require patrons to order food with alcohol. 
Philadelphia's full reopening, which still includes an indoor mask mandate, will go into effect on June 11. On this date, all of the city's 'Safer At Home' restrictions will be repealed, including capacity limits and gathering sizes. 
As of June 2nd, Philadelphia lifted most of its capacity limits and safer indoors restrictions. Dropping capacity limits and social distancing rules will apply to all businesses - stadiums and other events. The 11 p.m. curfew for restaurants and wearing a mask indoors will remain, for now.
Mask-wearing will still be required unless eating or drinking, even after June 11, and the city says they will still have recommendations, not requirements, to help people stay safe. Dr. Farley on Tuesday declined to put a date on when the mask mandate may be lifted. 
Dr. Farley also continued to urge Philadelphia residents to keep wearing masks, and avoid attending crowded indoor settings unless vaccinated.  
New Jersey Gov. Phil Murphy announced a road map in early May that lifts a significant number of COVID-19 restrictions before Memorial Day, which is seen by many as the unofficial start of the summertime.
New Jersey will first increase the outdoor gathering limit to 500 people and raise the number of people allowed in a venue with 1,000 fixed seats to 50%. Indoor dining rooms will be allowed to fill to 50% capacity and self-serve food stations will be allowed to resume.
Less than two weeks later, the Garden State will repeal more COVID-19 guidelines. The capacity limit on most indoor businesses, including restaurants, will go away on May 19th as long as social distancing can be maintained. The indoor gathering limits will be doubled from 25 to 50 people allowed. 
"With our COVID-19 numbers, particularly hospitalizations, trending decisively in the right direction and our vaccination goals within reach, now is the time to take major steps to reopen our economy and loosen both indoor and outdoor gathering and capacity restrictions," said Gov. Murphy. 
The changes come as positive COVID-19 tests over the last two weeks have fallen by more than 40%, and as the state vaccinates more people. So far, according to the Centers for Disease Control and Prevention, 37% of the state's adult population has been fully vaccinated.   That's higher than the 31.6% of the country overall.   
Murphy has promised to get 70% of the adult population fully vaccinated by June 30. Health Commissioner Judy Persichilli has said the state would meet that goal.  
The Garden State will lift its indoor mask mandate for people vaccinated against COVID-19 beginning May 28. Also on May 28, New Jersey is lifting the requirement for maintaining 6 feet at all indoor and outdoor businesses such as restaurants, retail stores, gyms and casinos.
Delaware will repeal capacity restrictions on businesses and restaurants on May 21, but will go a step forward and reduce social distance from six feet to three feet. The state also lifted its mask mandate.
Gatherings of more than 250 people, whether indoors or outdoors, will still require approval from the Division of Public Health. DPH may also require masks for crowded venues and large gatherings including concerts and sporting events.
Officials also said customers must continue to remain seated indoors and outdoors at bars and restaurants, unless DPH approves a plan for dance floors and other areas.
"With less restrictions, that does mean there is more personal responsibility on each of us to do what helps keep ourselves and our friends and family members safe," Stated Director of Delaware's Division of Public Health Dr. Karyl Rattay.
TRACKING THE SPREAD
You can keep track of the number of COVID-19 cases and deaths in your county with the map below.
___
Pennsylvania to implement testing requirements for interstate travel, strengthen mask requirements
New Jersey announces tighter restrictions on gatherings due to COVID-19
Gov. John Carney implements new restrictions as coronavirus cases surge
___
For the latest local news, sports and weather, download the FOX 29 News app.
DOWNLOAD: FOX 29 NEWS APP
Sign up for emails from FOX 29, including our daily Good Day Digest