Study: DASH diet may reduce heart disease risk by 10% with greater benefits for women, Black adults
Most people know that eating an overall healthy diet can improve heart health, but what exactly does that entail? A new study by a team of researchers at Beth Israel Deaconess Medical Center in Boston aimed to shed light on this question, focusing on the Dietary Approaches to Stop Hypertension (DASH) diet — as well as a diet specifically rich in fruits and vegetables.
The study compared these diets to a Western diet, which is typically lower in fruits and vegetables while higher in fat and sodium.
The findings suggest that the DASH diet, which includes fruits and vegetables but also emphasizes low-fat dairy, whole grains, nuts, and lean proteins, can reduce the risk of heart disease by about 10% over an eight-week period. This was also found to be the case for a diet high in fruit and vegetables but not otherwise significantly altered, according to the study. 
Interestingly, the researchers found that the DASH diet appeared to offer additional benefits against heart disease for women and Black adults, in comparison to a typical Western diet.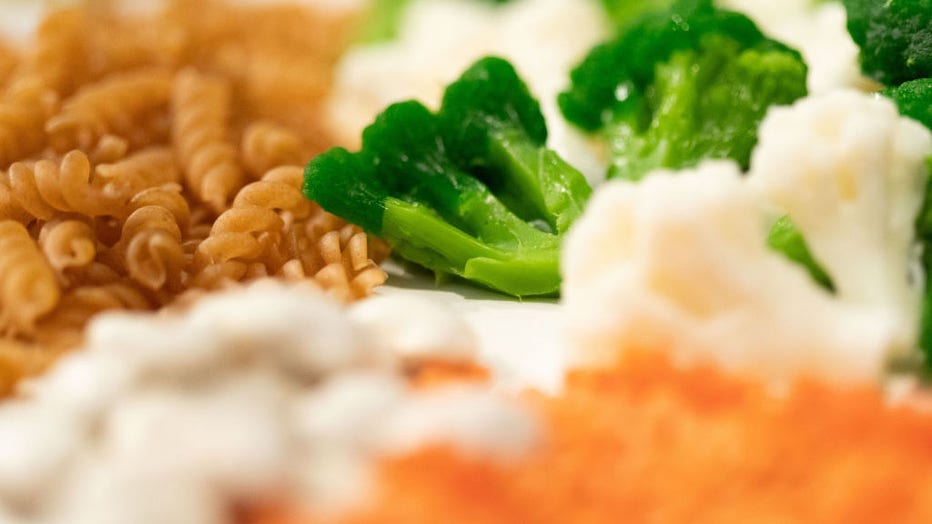 FILE IMAGE - Fruits, vegetables, legumes and whole grains sit on a plate in a file image dated Nov. 13, 2022. (Photo by Friso Gentsch/picture alliance via Getty Images)
What is the DASH diet?
Heart disease is the leading cause of death in the United States, according to the U.S. Centers for Disease Control and Prevention. Individuals can greatly reduce their risk through lifestyle changes, such as getting regular physical activity and choosing healthy foods and drinks. 
The DASH diet is an eating plan that doesn't require special foods and instead provides daily nutritional goals. 
These include eating vegetables, fruits, and whole grains and including fat-free or low-fat dairy products, fish, poultry, beans, nuts, and vegetable oils. 
Individuals following the DASH diet should also limit foods that are high in saturated fat, such as fatty meats, full-fat dairy products, and tropical oils such as coconut, palm kernel, and palm oils — as well as limit sugar-sweetened beverages and sweets.
RELATED: Good sleep is an integral part of heart health, research says
Study finds more benefits for women, Black adults
The new study analyzed data from 459 adults between the ages of 22 and 75 who participated in the original DASH trial between 1994 and 1996. The participants — who were roughly half women and half Black — were randomized to one of three diets for eight weeks. 
The control diet was high in total fat, saturated fat, and cholesterol. The fruit and vegetable diet provided more produce but did not otherwise significantly differ from the control diet, according to the researchers. The DASH diet also provided more fruit and vegetables but emphasized more whole grains, lean proteins, nuts, and low-fat dairy while reducing fat, saturated fat, cholesterol and sugar.
The DASH trial results, first published in 1997, showed that for adults with high blood pressure, the DASH diet reduced systolic blood pressure and also reduced HDL cholesterol levels, compared to the control diet. Meanwhile, the diet high in fruits and vegetables was shown to lower systolic blood pressure to a lesser degree, while also improving HDL cholesterol levels, too.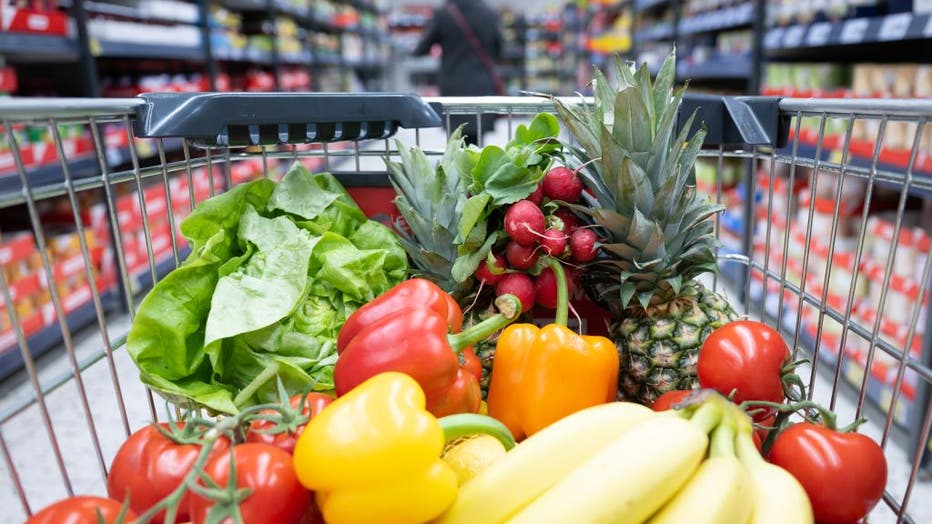 FILE IMAGE - A shopping basket with fruits and vegetables is pictured at a grocery store. (Photo by Sebastian Kahnert/picture alliance via Getty Images)
In the new study from Beth Israel Deaconess Medical Center, the team compared the data and found that both the DASH diet and the fruit and vegetable diet had lowered participants' 10-year risk for atherosclerotic cardiovascular disease — or plaque buildup on the artery walls — by about 10% overall. 
But the effect was not consistent across demographics. The DASH diet reduced the 10-year risk score among women by nearly 13%, compared to just over 6% among men. Even more, the DASH diet reduced the 10-year risk score by nearly 14% among Black adults, versus just 3% among non-Black adults, according to the study. 
The study's corresponding author Dr. Stephen Juraschek, a clinician-researcher in the Department of Medicine at BIDMC, noted the "limited evidence" available when it comes to informing patients about lifestyle interventions and reducing heart disease risk.
"Our study suggests that the benefits associated with these diets may vary by sex and race," Juraschek, who is also an assistant professor of medicine at Harvard Medical School, said in a statement. "While a diet rich in fruits and vegetables produced reductions in risk for woman and Black participants, the effect with the DASH diet was twice as large in women and four times as large in Black adults."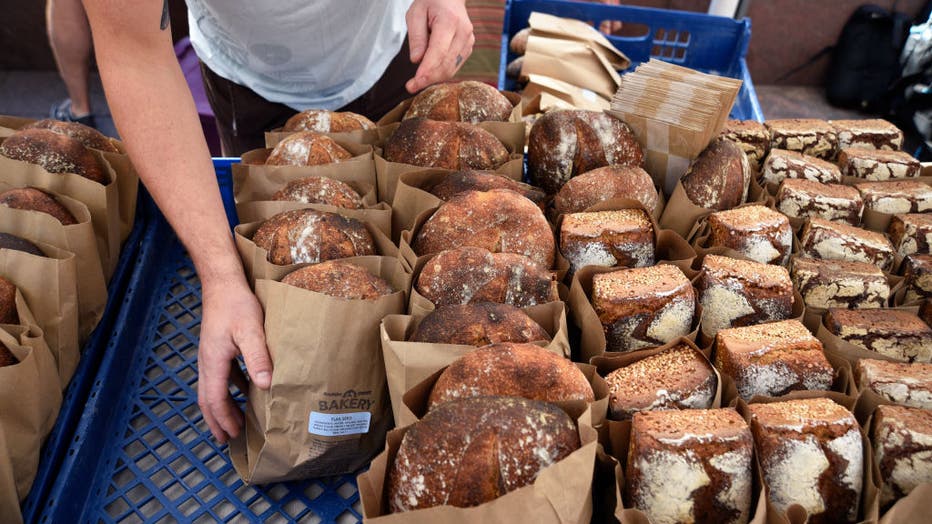 FILE IMAGE - A bakery worker arranges a display of artisan breads at a vegetable market in downtown Denver, Colorado. (Photo by Robert Alexander/Getty Images)
Juraschek also noted disparities in access to healthy foods and highlighted recent policy efforts to promote a higher intake of fruits and vegetables among Black adults.
"Our study suggests that the DASH dietary pattern may offer Black adults more prevention benefits than the emphasis on fruits and vegetables alone. This is particularly relevant as dietary pattern has been identified as one of the most important mediators of hypertension risk among Black adults," Juraschek said.
The study results were published on Jan. 15 in the American Journal of Cardiology. It was funded by the National Institutes of Health.
RELATED: Study: Consuming too much artificial sweeteners increases risk of stroke, heart disease
This story was reported from Cincinnati.