Falls Twp. officer injured in crash during pursuit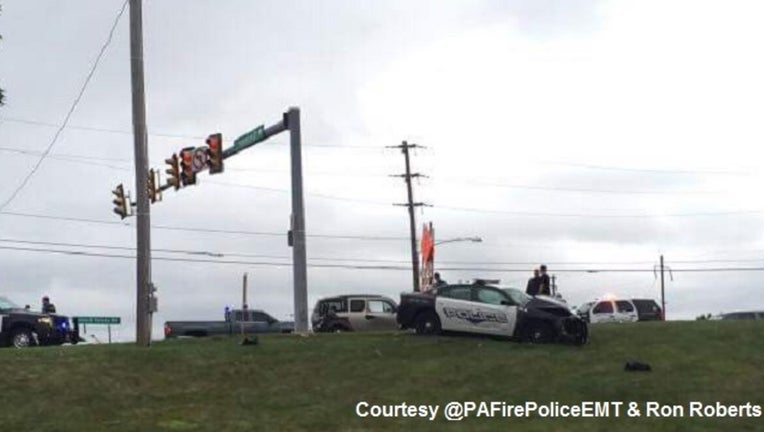 A Falls Township Police officer is in serious condition after she was involved in a crash while pursuing a suspect in his patrol car.
The crash occurred Thursday around 6:45 p.m. after police responded to the Best Buy on Commerce Blvd. for a report of retail theft.
The first officer on scene was told by security that the suspects had gotten into a car that was then pointed out to the officer. The officer attempted to stop the car, but the driver refused to stop, leading to a pursuit.
The suspect's vehicle headed to Oxford Valley Road, and headed towards Rt. 1.
When the officer tried to pursue the suspect onto Oxford Valley Road, his patrol car struck a passing vehicle, that police say appears to have turned in front of the officer's car.
The officer was transported to St. Mary's Trauma Center in serious condition. The driver in the other car involved in the crash was also taken to the hospital in unknown condition.
The officer's name has not been released pending notification of their family.
Anyone who may have seen the accident is asked to call the Falls Township Police at 215-949-9100.