Multi-passenger van overturns, killing 3, injuring 8 in Chester County
NEW GARDEN TWP., Pa. - Authorities say a multi-passenger van overturned, killing three people and sending eight others to hospitals in New Garden Township, Chester County. 
It happened on Route 1 just north of Newark Road around 2:30 p.m. Wednesday.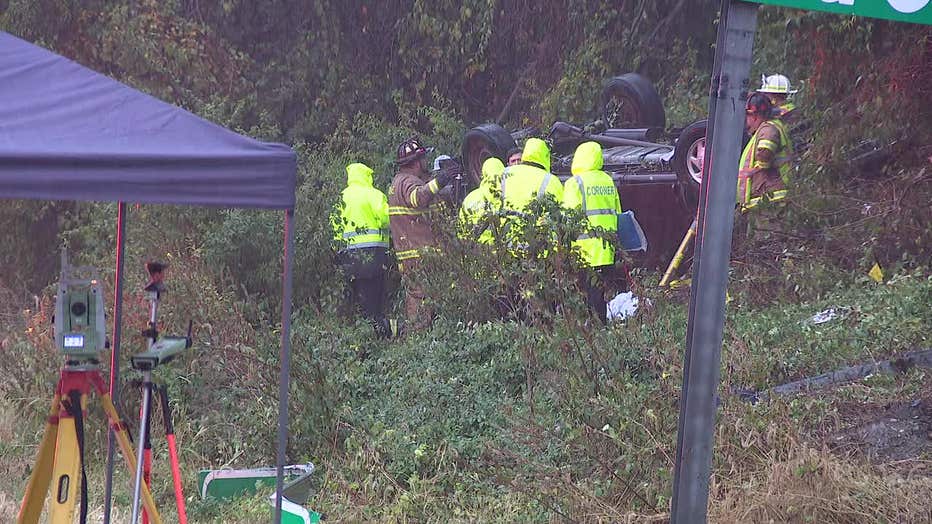 Police say Nathan Royal,44, Liking Soeung and Thomas Lopez,61, were pronounced dead at the scene.
Eight others were injured in the crash and rushed to areas hospitals. Their conditions are unknown at this time.
Herr's chip company confirmed that all 11 people were temporary employees of the company.
"Our Herr's family and company is deeply saddened by this tragedy," the company said in a release. "It is truly a shocking and saddening event felt by us all. We offer our most sincere sympathy to the individuals and families involved."
"I feel scared. Now, I feel joyful I am alive," crash victim Johnny Eve told FOX 29.
Eve says he can't remember exactly what happened when the van left the rain-slicked road, but he does tell us the group he was with were all temporary workers from Philadelphia traveling to the Herr's potato chip factory in Chester County.
A Herr's spokesperson tells FOX 29, "It is our understanding at this time, although we have few details at this point, that this vehicle may have contained employees of a temp service we used. We have no other information at this time. They were not full-time employees of Herrs, and this is all we know at this point."
No word on what caused the crash or if weather played a role.
This is a developing story. Check back for updates. The Associated Press contributed to this report.