Welcome home! Philadelphia 'Raises a Glass' to P!nk with sold out hometown shows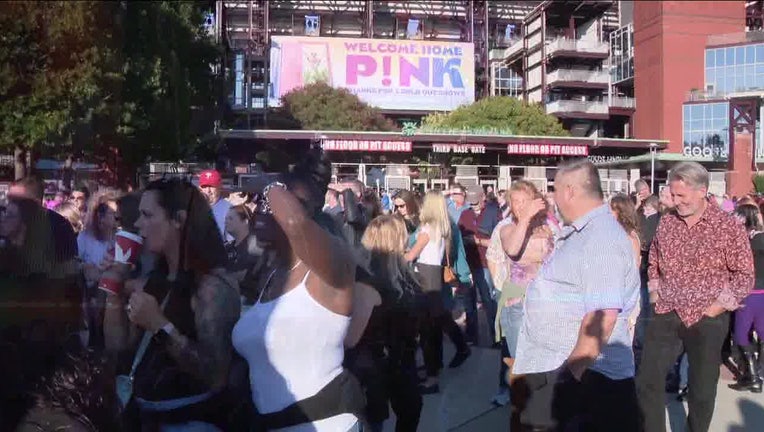 article
PHILADELPHIA - Citizens Bank Park has officially gone from red to P!nk this week!
Fans came out in droves Monday night to attend the first of two sold out shows for the Doylestown native's 2023 Summer Carnival Tour.
The Liberty Bell outside the park is lit in pink, along with much of the sports complex. A billboard reading, "Welcome home, P!nk" hangs above the entrance.
Some fans even showed up in head-to-toe pink to celebrate the superstar, many calling the tour stop P!nk's homecoming concert.
"She is all about empowerment for everyone which is really just awesome, and I just want to support her in the way that she supports us," said Jason Rosencranz, who was excited to see P!nk perform for the third time with his husband.
The merchandise line stretched almost to the main gates with people ready to sing, and dance, the night away.
"We're super pumped because we love P!nk like since college. Since forever. It's part of what bound us together honestly," said Olivia Thomas, who came with her friend Janika Veasley 
P!nk is back on stage Tuesday night as she brings her hometown visit to a 'F'in Perfect" close.