Police: Man arrested in Montgomery County may be linked to Philadelphia attacks on women
PHILADELPHIA - A New York man accused of violently carjacking a woman in Montgomery County is a suspect in a Philadelphia sexual assault and may be responsible for two other attacks on women. 
Malcolm White, 36, was arrested Thursday night in Whitpain Township after police say a woman was torn from her car by her hair and punched in the face. According to authorities, the brutal carjacking happened in the parking lot of Henkels and McCoy on Jolly Road where the victim worked. 
The victim told police her attacker put her in a choke hold which caused her to lose consciousness, according to an affidavit. When she awoke, police say she saw the man inside her car and ran back to her workplace. 
The man, described as a 5-foot-7 Black man wearing a yellow shirt and long pants, left the parking lot on foot by the time officers arrived. Police spotted White a short time later jogging down Jolly Road with a yellow shirt tucked into his waistband. 
White tried to elude police by hiding in wooded areas and high grass, but was eventually taken into custody. He faces several charges in the brutal assault.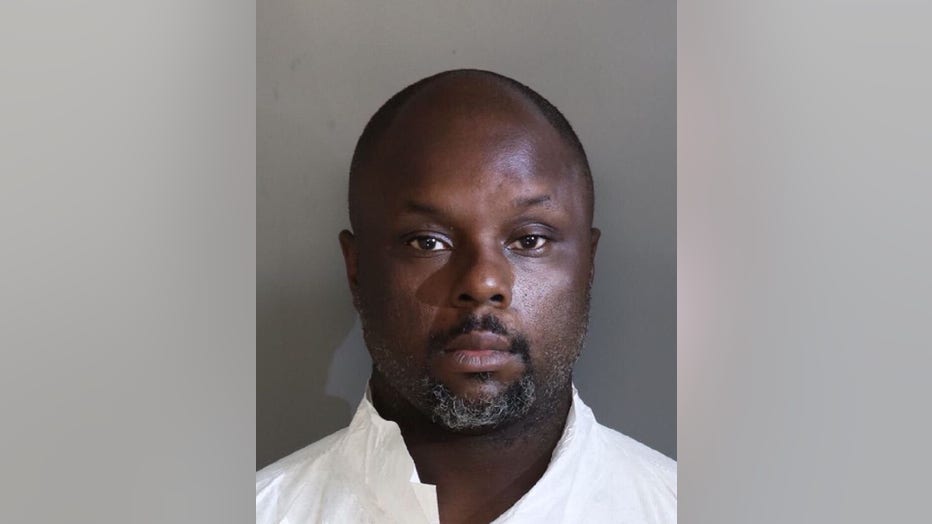 Law enforcement sources tell FOX 29's Steve Keeley that White was released from prison in January and has a history of assaulting women prison guards in New York.
Authorities in Philadelphia say White is also accused of stalking and sexually assaulting a woman in the vestibule of her workplace on Thursday morning. 
Chief Inspector Frank Vanore told reporters that the victim, a woman in her 20s, was followed by an attacker after exiting the bus on North Ridge Avenue around 7:30 a.m.
She was followed into the vestibule of her workplace where the attacker sexually and physically assaulted her, according to Vanore. The victim's phone was taken during the attack, which police later tracked to Whitpain and learned about White's arrest.
Investigators in Philadelphia are exploring the possibility that White may be responsible for at least two other attacks on women a day earlier. Both of the attacks happened less than half an hour apart in South Philadelphia. 
Doorbell camera shows three women - a 29-year-old and two 27-year-olds - casually walking on the 2900 block of Morris Street when a man slugs one of them in the face. When the two other women intervene, the attacker also punches them in the face and walks away. 
Vanore said the attack left the 29-year-old with a broken nose and the two other women with swollen lips and facial lacerations. 
About 20 minutes later, police say a woman in her 30s was knocked unconscious while sitting outside a property on the 1900 block of South 13th Street. 
Vanore stressed that authorities have not been able to positively link White to the South Philadelphia attacks, but it's something "very strongly" investigating.