Police: Teens break man's jaw in Old City assault
PHILADELPHIA - Police are asking for the public's help identifying a group of teenagers who they say are responsible for breaking a man's jaw during an assault in Old City.
The incident happened shortly after 12 a.m. Monday on the 300 block of Chestnut Street.
Police say a 32-year-old man was walking down the street when he was assaulted by the suspects, who are believed to be between 15 and 18 years old. The suspects allegedly attempted to steal the man's backpack before fleeing on foot.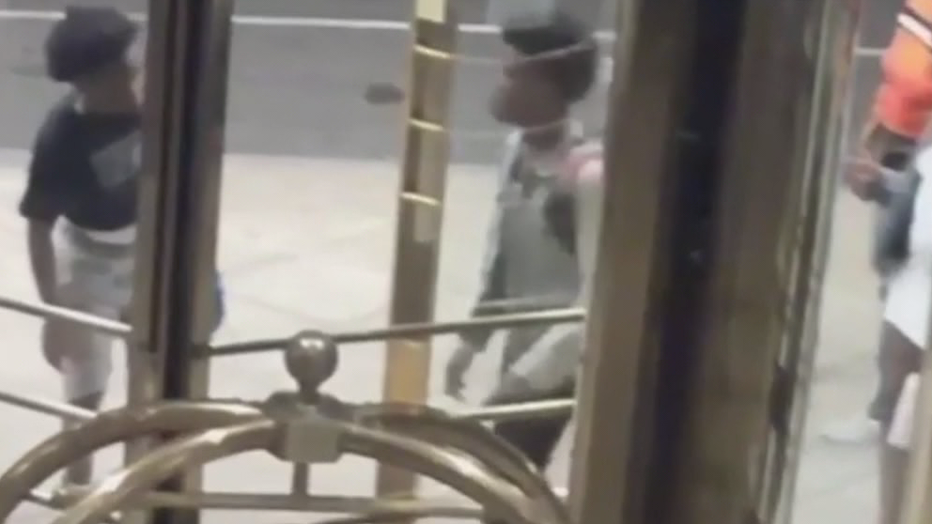 "Fractured mandible, my lower jaw, fractured cheekbone under my left eye and a nasal bone here was also fractured. Two stitches here, bruises and cuts throughout my body."  His bruises tell one story, but the words from his mouth tell a very different one.
"I don't wish ill will on these individuals. I do not wish to dehumanize them. They are people. Something caused them to do this," said 32-year-old Rizzo Mertz. He calls himself an eternal optimist even after the vicious attack he suffered.
"I can't let this get me down. There's enough people afraid as it is," he said. 
No arrests have been made at this time. This is an ongoing investigation.
Tips can be submitted by calling 215-686-TIPS (8477) or texting PPD TIP (773847). Tips can also be submitted anonymously online. All tips are confidential.
------
For resources for victims of violence in Philadelphia, see here.