Proposed Massachusetts bill would reduce inmate sentences if they donate organs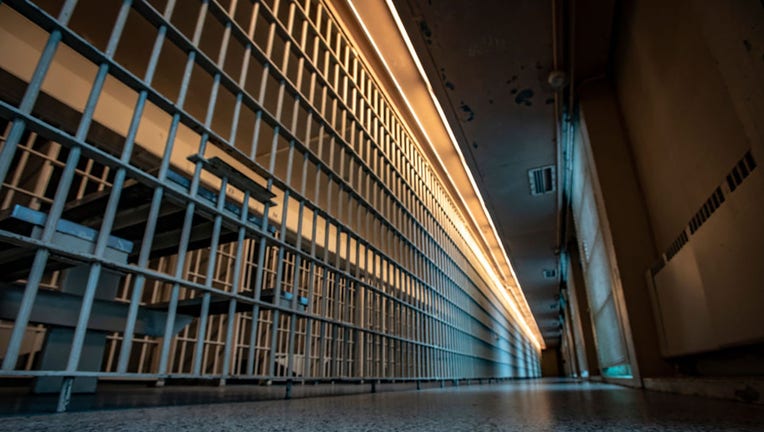 article
BOSTON - A proposed bill in Massachusetts would allow inmates to receive up to a year off of their prison sentences in exchange for donating their organs or bone marrow.
Under HD.3822, called "Act to establish the Massachusetts incarcerated individual bone marrow and organ donation program," eligible individuals who are behind bars could receive between 60 and 365 days off of their sentences in exchange for the donation. 
The bill was filed on Jan. 20 in the Massachusetts State House by State Representatives Carlos González and Judith A. García.
If passed, the act would create a five-person committee to oversee the implementation and ongoing administration of the program, made up of two Department of Corrections officials, a bone marrow and organ donation specialist from a state hospital, an advocate for organ donation, and an advocate for prisoner's rights. 
The committee would determine the eligibility standards to participate in the donation program and the amount of one's sentence that would be commuted. It would also file annual reports on the amounts of bone marrow and organs donated, and the estimated "life-savings associated with said donations," the bill states.
"There shall be no commissions or monetary payments to be made to the Department of Correction for bone marrow donated by incarcerated individuals," it adds.
Garcia, a Democrat who represents the 11th Suffolk district in Chelsea, did not respond to a request for comment. But the lawmaker shared an infographic on Twitter about the legislation — which states that there is no current path to organ or bone marrow donation for people who are incarcerated in the state, even if a relative were in need.
The bill would "restore bodily autonomy to incarcerated folks by providing opportunity to donate organs and bone marrow," the graphic states.
It also mentioned the long waitlist for organ transplants. In Massachusetts, there are currently more than 4,000 people waiting for organs in the state.
However, many have raised concerns about the bill, including its potential for coercion.
"Incarceration is NOT a place of autonomy nor a place with adequate medical care. This is coercive and disrespectful," one person wrote in response to Garcia's tweet. 
"HD 3822 is terrifying. It assumes people who are incarcerated retain full bodily autonomy and access to medical care. This is not 'restoring bodily autonomy.' It's taking advantage of those incarcerated in our state," another responded.
State data shows that nearly 28% of people incarcerated in Massachusetts last month were Black and 29% were listed as Hispanic/Latino. Meanwhile, these groups only make up 9.3% and 12.8% of the state's population, respectively.
The Prisoners' Legal Services of Massachusetts, an advocacy and legal aid group, said in a statement to FOX Television Stations that it was in touch with the bills' sponsors to better understand the intent behind the legislation and said it shares "many of the concerns being raised regarding the potential for coercion and impact of inadequate medical care in carceral settings."
"We understand that some incarcerated people may want to donate organs to loved ones, and we are also cognizant of the racial inequity in our health system that has left (black, Indigenous and people of color) more at risk for unmet needs in this critical area," Jesse White, PLS' policy director, said in a statement. 
White added: "We believe the solution must target the underlying structural problems leading to health disparities, including ongoing needless incarceration of so many who could live freely and safely in our communities."
González, the other co-sponsor of the bill, did not immediately respond to a request for comment. The Democrat, who represents Massachusetts' 10th Hampden District in Springfield, told Boston.com that a number of medical conditions put people of color at risk for organ failure and pointed to higher risks of diabetes and heart disease among Hispanic and Black populations, and higher rates of chronic liver disease among Hispanic people.
González told the news outlet that broadening the pool of potential donors could be an effective way to increase the likelihood of those patients receiving critical care.
"We must provide every person who is incarcerated with the guidance of medical experts and advocates in order to ensure them the same rights and opportunities that every individual in Massachusetts has to save the life of their mother, father, brother, sister, child or friend," González told Boston.com.
"In my view, there is no compelling reason to bar inmates from this," he added. "One of our goals is to provide information and education on the disproportionate number of Blacks and Latinos dying while waiting for donors."
Kevin Ring, president of the nonprofit advocacy organization Families Against Mandatory Minimums, told Insider that the program "seems like something out of a science fiction book or horror story."
"It's just this sort of idea that we have this class of subhumans whose body parts [we] will harvest because they're not like us or because they're so desperate for freedom that they'd be willing to do this," Ring told the news outlet. 
This story was reported from Cincinnati.