Prosecutor: Father charged for abducting 7-month-old baby from Vineland, fleeing to Pennsylvania
VINELAND, N.J. - A Vineland man has been arrested and charged in connection with Thursday morning's Amber Alert for his child. 
State Police in New Jersey and Pennsylvania issued early morning Amber Alerts for a seven-month-old baby girl, who was last seen with her father in Vineland on Wednesday evening, authorities say. Police say he allegedly fled with the child in the area of the Cumberland Mall. 
According to the Cumberland County Prosecutor's Office, after the child went missing, police attempted to get in contact with the child's father, 22-year-old Ramon B. Rivera of Vineland. 
Through the investigation, detectives say they were able to contact him and confirm the baby was in his custody, authorities say. 
Police say the Amber Alerts were issued after Rivera did not voluntarily return the child safely back to Vineland. 
Investigators with the U.S. Marshals Fugitive Task Forces in Philadelphia and New Jersey began surveilling a residence in Chester, Pennsylvania, where they believed the abducted child to be located, according to U.S. Marshals. 
MORE LOCAL HEADLINES
Around 7:15 a.m on Thursday., investigators saw the child and other adults get into a car and head over the Commodore Barry Bridge, where Rivera was arrested without incident, authorities say. 
The child was recovered safely, per police and the Amber Alerts were canceled.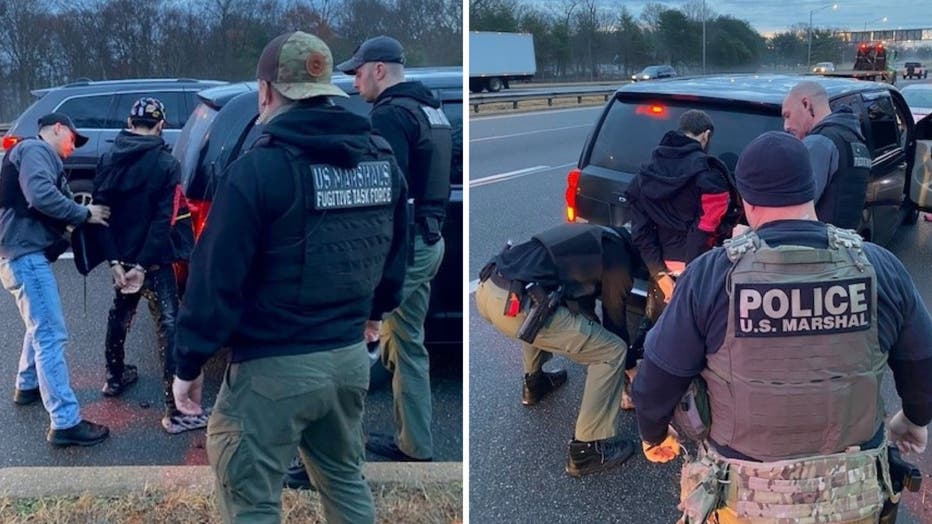 U.S. Marshals arrest 22-year-old Ramon Rivera of Vineland for allegedly abducting his 7-month-old daughter from the town before fleeing to Pennsylvania. 
Rivera has been charged with simple assault, possession of a weapon for an unlawful purpose endangering the welfare of a child, and related charges. ,
This is a developing story. Check back for updates.