Man sentenced after stabbing Coatesville police officer in 2021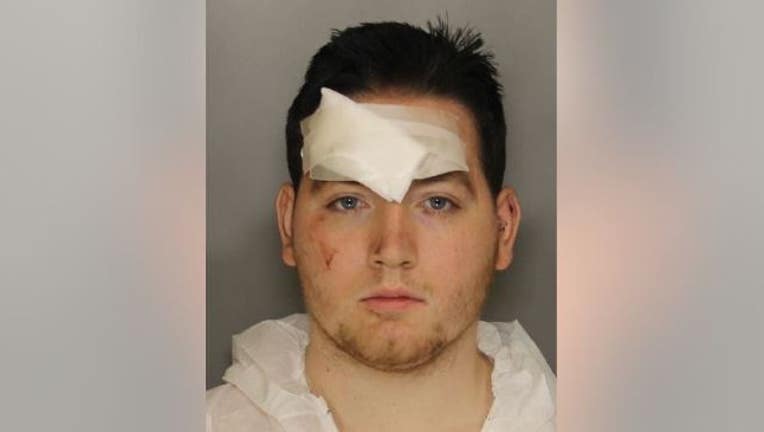 article
COATESVILLE, Pa. - A Lancaster County man has been sentenced for the 2021 stabbing of a Coatesville City police officer, a court ruled Wednesday. 
Michael White, age 22, of Manheim, PA, has been sentenced to 16-32 years in a state correctional facility for stabbing Officer William Cahill of the Coatesville Police Department at the Turkey Hill convenience store on Kings Highway in Coatesville. 
On Sept 3, 2021, authorities say Officer Cahill and his partner responded to a report of a theft by White, who was an employee of the store. Officer Cahill and his partner met with White in an office inside the store where he confessed to stealing $3K from the register over several months. That same day, White was confronted by the store manager for stealing an additional $200. 
PREVIOUS COVERAGE: Man charged after Coatesville police officer injured in stabbing, officials say
After confessing to the thefts, White told the officers that he would return the $200 he had stolen that day along with the $3K that he had stored in a safe at his home. Officers told White he was free to leave to retrieve the money. 
After Officer Cahill shook White's hand, White shoved him and stabbed him in the head and face multiple times with a fixed curved-blade knife. White was immediately taken into custody.
Cahill, a 35-year veteran law enforcement officer, was taken to Reading Hospital where he underwent multiple surgeries. He sustained permanent nerve damage and has since had to leave law enforcement because of his injuries. 
"This was a violent and unprovoked attack on police where Officer Cahill almost died. Officer Cahill modeled exemplary professionalism and respect to the defendant during this theft investigation and, in return, was brutally assaulted to the point that he will have life-altering repercussions. We are so thankful Officer Cahill is still here with us today, and grateful to all the law enforcement agencies and good Samaritans who stepped up to help save his life," said Chester County District Attorney Deb Ryan. 
Coatesville City Police Chief Jack Laufer describes Cahill as an "exceptional police officer," and he thanked all the people who came to his rescue that day. He credits them with saving his life.