Shelter rescues emaciated dog found left to die in Delco park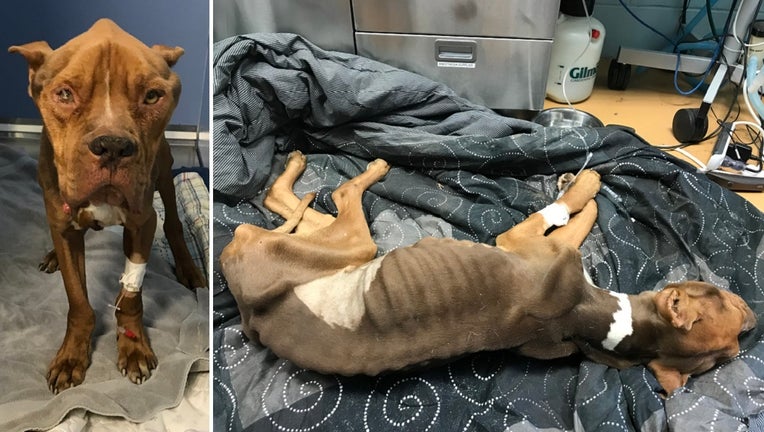 article
MEDIA, Pa. - When a humane officer with a Delaware County shelter happened upon an underweight dog struggling to breathe at the park, he didn't waste any time getting the pup the care he desperately needed.
Humane Officer Ron Riggle got the call Tuesday afternoon from Media's Providence Animal Center.
"Officer Riggle has a tall list of to dos, but there was something nagging in him to go to Deshong Park, in Chester right away," the shelter said.
A contractor familiar with the park helped guide Officer Ron to the area the complainant described. Alongside 11th and Crosby streets, beyond a Callery pear tree, was "a large dog of skin and bones" so thin he couldn't lift his head. "A dog who had been left to die," the shelter described.
MORE: Delaware County shelter hosts Thanksgiving dinner for homeless pups | Local animal shelters send relief to storm-ravaged Texas
Tucked under the brush was Sly — a 50-pound dog who should ordinarily weigh twice as much — laying on a blue blanket, struggling to breathe. His stomach and arm area were shaved, as if he had received an ultrasound or catheter recently.
Officer Ron rushed Sly to the shelter's medical suite. Doctors asked how he wanted to proceed.
"I want you to save his life," he said.
An x-ray determined Sly had a blockage in his intestines. The culprit? A rope toy.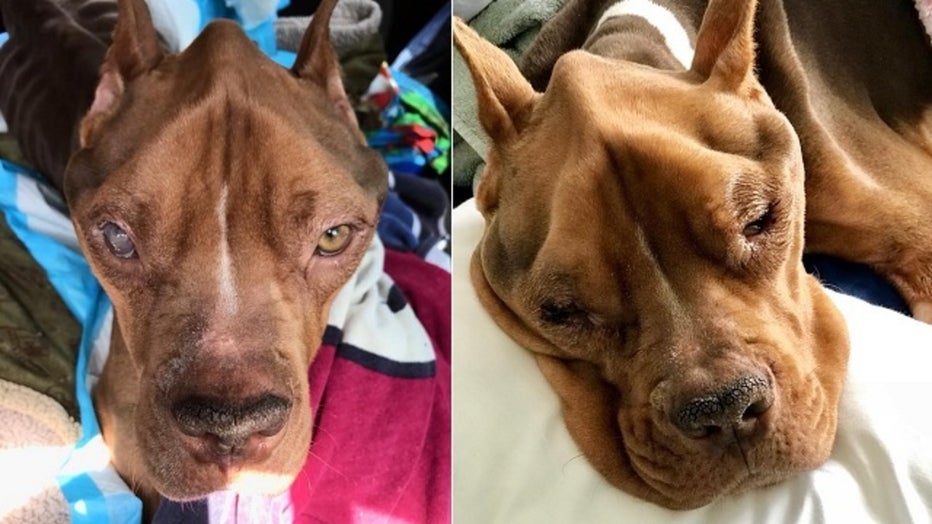 ---
FURTHER INFORMATION
---
Now, after a lifesaving emergency surgery, Sly — named in honor of Sylvester Stallone and his iconic portrayal of a Philadelphia fighter — is on the long road to recovery.
The large, mixed breed pup survived the night at an emergency facility where he received round-the-clock treatment. By Wednesday morning, Sly was able to lift his head. He's even wagging his tail.
Now, humane officers are working to determine where Sly was treated, as indicated by his shaved stomach, prior to being dumped.
Anyone with information regarding Sly's condition and/or abandonment is urged to call Humane Officer Ron Riggle at 610-566-1370 ext. 214 or email him directly.
To learn more about Providence Animal Center or to make a donation to support Sly's ongoing medical care, see here.
___
April is Prevention of Cruelty to Animal Month. Members of the public are encouraged to report all instances of potential animal cruelty within Delaware and Chester Counties to Providence Animal Center. Your tip could save a life like Sly's.
___
For the latest local news, sports and weather, download the FOX 29 News app.
DOWNLOAD: FOX 29 NEWS APP