Watch: Mons Venus security guard fights off man in devil mask trying to get into club with gun
TAMPA, Fla. - An armed suspect wearing a devil mask was stopped by security guards, from barging into Tampa's Mons Venus strip club early Sunday morning. Tampa police said their quick-thinking and relentless pursuit of the armed man may have saved many lives.
Police said they arrested 44-year-old Michael Rudman, who was caught on security camera walking toward the door of the club with a flashlight in one hand and a firearm in the other. He was wearing a black devil mask and the words "kill" and "darkk one" were on his arms, Tampa police said. 
The security guard closest to the door, 55-year-old Manuel "Manny" Anthony Resto, saw Rudman and thought it was a prank.
"And I was 'OKokay, it's not Halloween. Maybe it's some type of trick or gag,' you know? Because I used to, I was a professional wrestler. I mean, I know a lot of big guys. I've worked security for 30 years. I know a lot of bouncers. I thought it was one of my friends playing a trick on me and he didn't say a word," Resto recalled. "And I was waiting for the punch line. Then all of a sudden he came right up to me and he was a very big man. Very big. I saw him raise his hand and he had a gun."
RELATED: Watch: Fleeing burglary suspect hits Sarasota police officer with car and takes off
Resto didn't hesitate. Surveillance video shows him lunge for the gun and grab Rudman's arm.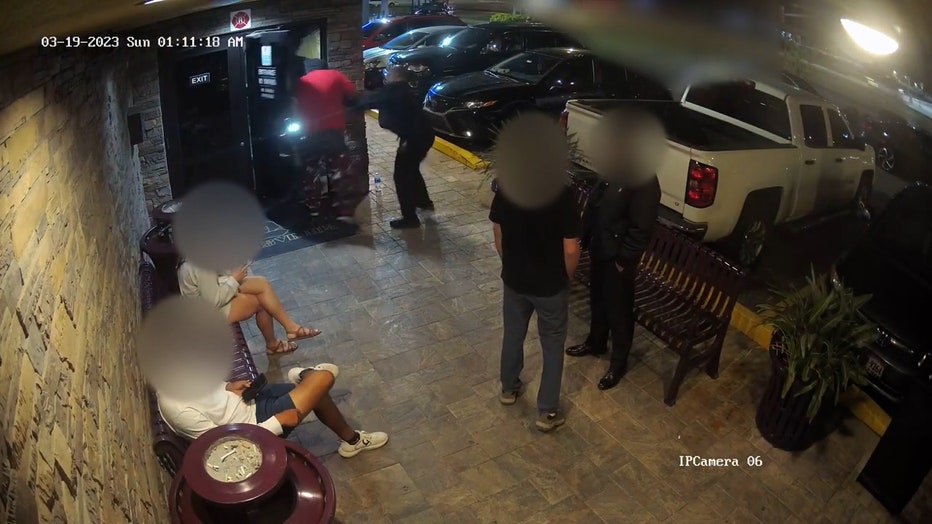 "So I concentrated on the gun and I grabbed the his gun hand and his wrists with both hands, and I turned it towards him. And then we started, you know, banging," Resto said. "What I wanted to do was get him on the ground and get the gun away from him. That was what I was trying to do when it happened."
They wrestled for it and the gun fell to the floor. Resto and another guard, James Baham, subdued Rudman until police arrived.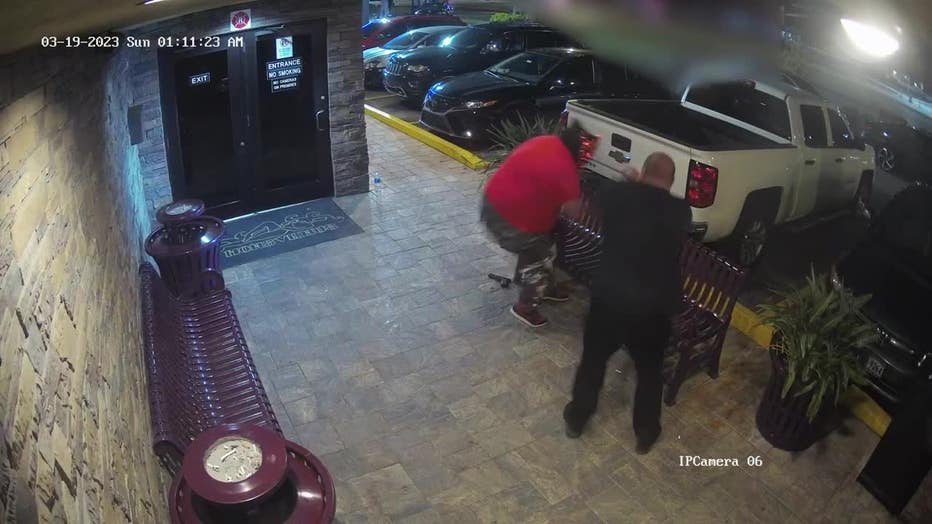 Baham was inside the club when the armed man came to the door and quickly ran outside to help. Resto and Baham wrestled the suspect to the ground. They said their goal was to keep him there. 
READ: St. Petersburg boxer accused of disfiguring boy during 'whooping'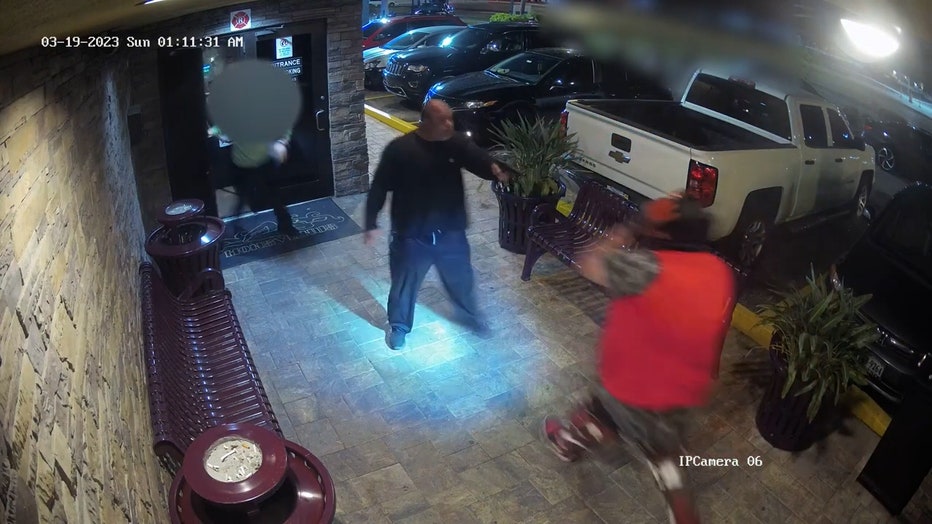 During the incident, one round from Rudman's gun was fired which hit the front door of the venue, police said. The security guards involved suffered minor injuries form the altercation with Rudman, but no one inside the venue was harmed, according to authorities. 
"There is no question that the security guards who disarmed this suspect saved dozens of lives through their heroic acts, and I am thankful that our officers were able to take this individual into custody before he had the chance to carry out whatever he had planned," said TPD's Interim Chief Lee Bercaw.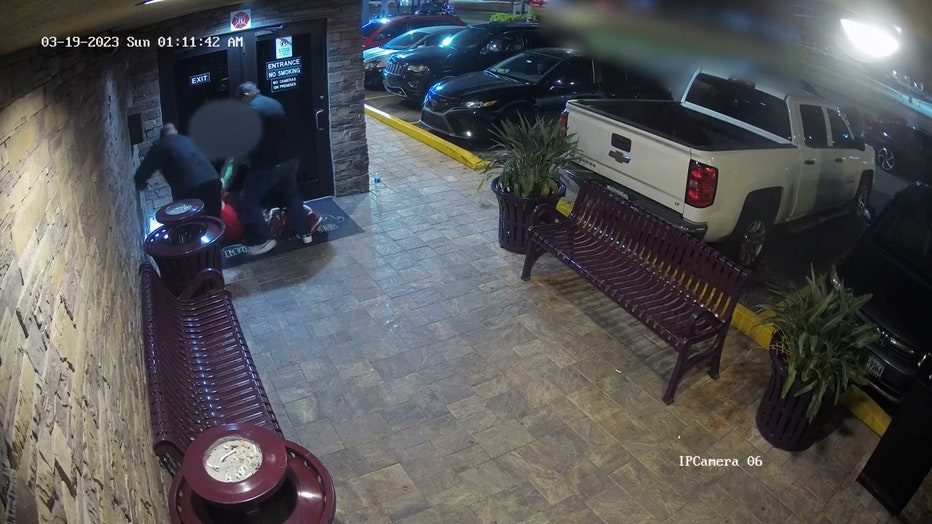 Upon arriving at the scene Tampa police officers found more ammunition, knives and firearm accessories in Rudman's truck.
The suspect is facing charges of aggravated assault with a deadly weapon, battery, aggravated battery with a deadly weapon, and purchasing, possessing or receiving a firearm while under a risk protection order (RPO).
While Rudman's motives are unknown at this time, detectives have learned that he had visited the club the night before.