TSA PreCheck allows teens to accompany parents in security line for free
The Transportation Security Administration (TSA) is easing the stress of family travel at airports ahead of the busy summer season. 
Effective immediately, teens ages 13 to 17 will be allowed to accompany their parents or guardians who are enrolled in TSA PreCheck through the fast security lane as long as they are on the same reservation, according to TSA. 
The TSA PreCheck indicator must also appear on the teen's boarding pass. 
SUMMER TRAVEL: FAA ACTIVATES MORE DIRECT ROUTES TO CUT DOWN ON DELAYS, ENHANCE SAFETY
A TSA spokesperson told FOX Business Wednesday that the move is "simple a way that TSA is facilitating travel with ease for low risk travelers."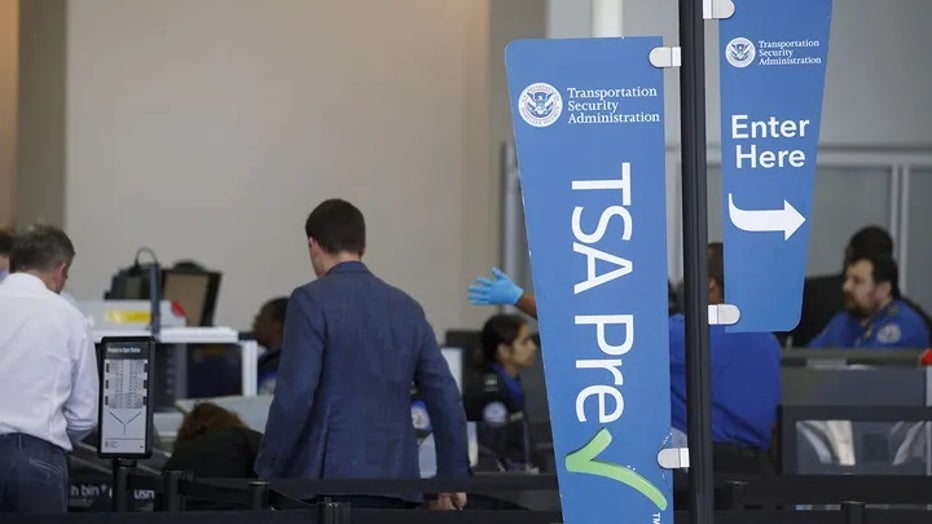 A Transportation Security Administration (TSA) PreCheck sign is displayed as travelers carry baggage through a security checkpoint at Los Angeles International Airport in Los Angeles, California, on Oct. 25, 2018. (Patrick T. Fallon/Bloomberg via Get
It also allows for transportation security officers to "focus greater attention to high risk passengers in standard lanes," the spokesperson added.  
TSA defines PreCheck passengers as "low-risk travelers" who do not need to remove shoes, belts, liquids, food, laptops or light jackets at the TSA checkpoint, according the agency's website. 
UNITED ADDS MORE INTERNATIONAL ROUTES THIS SUMMER DUE TO STRONG DEMAND
Previously, only children under 12 were allowed to accompany an enrolled parent or guardian when traveling through the TSA PreCheck lanes anytime without restriction. Teens had to separately enroll in TSA PreCheck.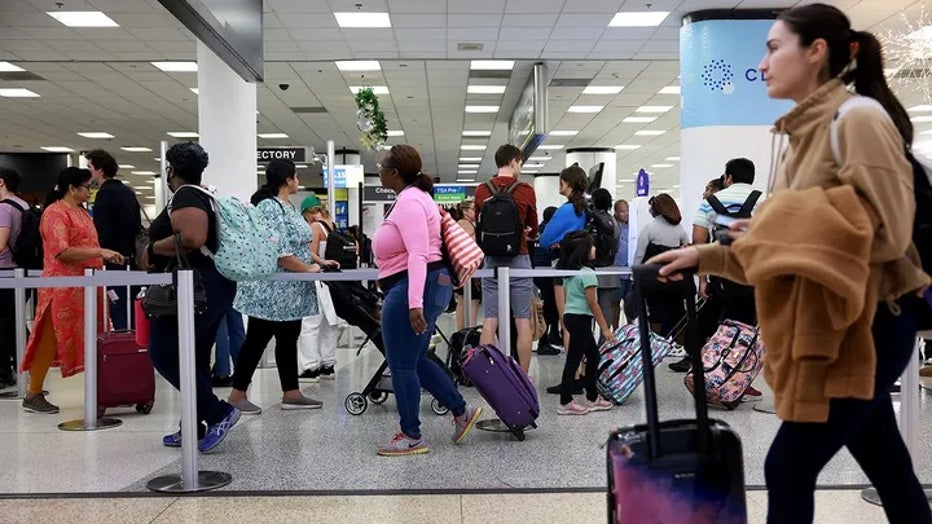 Travelers stand in line for a TSA checkpoint at the Miami International Airport on Dec. 19, 2022 in Miami, Florida. (Joe Raedle/Getty Images)
The new policy comes just ahead of the summer travel season when TSA expects a "high volumes of passengers at airport security checkpoints nationwide." 
The high passenger volume is expected to begin Memorial Day weekend. On Friday alone, the start of the three-day holiday weekend, the agency projects to screen approximately 2.6 million passengers. 
GET FOX BUSINESS ON THE GO BY CLICKING HERE
The agency suggested passengers enroll in the membership program, which costs $78 for five years, if they want faster checkpoint screening. 
Last month, almost all TSA PreCheck passengers waited less than 5 minutes at the checkpoint, TSA said. 
TSA's wait time standards for PreCheck lanes are under 10 minutes compared to under 30 minutes for standard lane, according to the agency.
PreCheck is available at more than 200 airports in the U.S. with more than 85 airlines participating in the program.
LINK: Get updates and more on this story at foxbusiness.com.