FOX 29 WTXF-TV Station History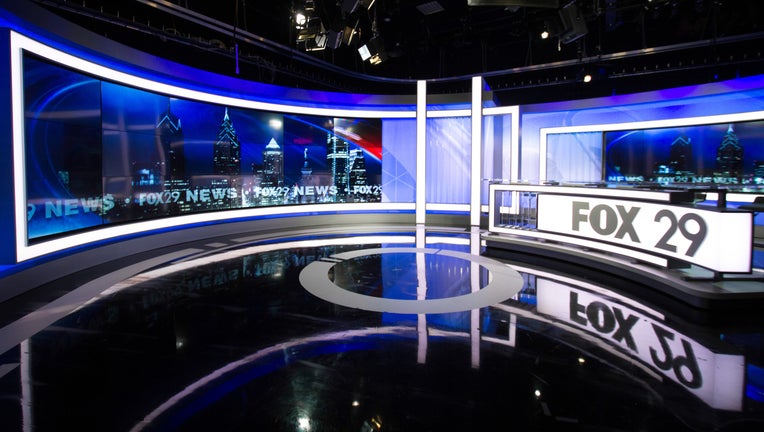 FOX 29 (WTXF-TV) is known for popular programming such as "Empire" and "The Simpsons," America's longest-running sitcom, animated program and scripted primetime television series.  It launched the tri-state area's first hour-long, prime time newscast, "FOX 29 Ten O'clock News" in 1986. Additional local news programming includes "Good Day Philadelphia," the area's only all-local, all-live, morning program, weekdays from 4-10 a.m., and weekends from 7-9 a.m.; "The FOX 29 News at Five," weekdays from 5-6 p.m. and "The FOX 29 News at Six," weekdays from 6-6:30 p.m. and Saturdays and Sundays from 6-7 p.m.
In the fall of 2016, it launched "The Q," a daily entertainment show featuring pop culture, music and celebrity guests.  Hosted by Quincy Harris, the show also features producer South Philly Meredith, musical director DJ Malc Geez and a live studio audience!
Two years later, in the fall of 2018, the station launched "The ClassH-Room," a locally produced game show that pits local middle and high school students against their teachers. "The ClassH-Room" is hosted by Richard Curtis.
Steady growth and success is the best description of FOX 29's development, which includes the following highlights:
1965    Mr. Bill Fox, local business person, signs on WIBF-TV, Channel 29
1969    The Taft Broadcasting Company acquires WIBF-TV; changes call letters to WTAF
1986    WTAF-TV launches the area's first, prime time 10pm newscast, February 17th
1986    WTAF-TV debuts the 30-minute weekend The Ten O'clock News in September
1987    The TVX Broadcasting Company acquires WTAF-TV from Taft Broadcasting.  WTAF –TV becomes a charter affiliate of the FOX Network
1988    WTAF-TV call letters change to WTXF
1990    WTXF expands The Ten O'Clock News to one hour on weekdays, March 5th
1990    WTXF expands the Sunday night The Ten O'clock News to one hour September 30th
1991    Paramount Communications Inc. acquires WTXF-TV from the TVX Broadcasting Company
1994    VIACOM Inc. acquires Paramount Communications Inc.
1995    FOX Television Stations Inc. purchases WTXF
1996    WTXF launches the area's first live, locally-produced, morning show, Good Day Philadelphia, April 1st
2005    Demolition and construction begins on a complete renovation of our Old City facility
2006    WTXF launches First News at 11 on FOX 29, October 9th
2007    WTXF launches FOX 29 News at Five, January 22nd
2007    WTXF launches FOX 29 News at Six October 6th
2008    WTXF moves First News at 11 to 12noon time period, retitling program FOX 29 News at Noon, September 1st
2011    WTXF cancels FOX 29 News at Noon, September 12th
2014    WTXF launches #FOX29Weekend (later retitled "Good Day Philadelphia"), September 20th
2016    WTXF launches "The Q" September 12th
In the early '70's, the station signaled the strength of syndication success.  The '80's welcomed Phillies Baseball, The Ten O'clock News, and the FOX Broadcasting Network.  By 1990, the station expanded its prime-time news to one hour.  In the new millennium, the station continues to flourish, and in 2008, carried the MLB playoffs and World Series which crowned the hometown Philadelphia Phillies.
WTXF is a market leader in locally-produced programming, while the FOX Network continues its "take no prisoners" mission by increasing its commitment to quality programming and professional sports.  In 1994, the FOX Broadcasting Network secured the rights to broadcast the National Football League's NFC games, making FOX 29 the leader in Philadelphia Eagles football game broadcasts.  "FOX 29 Game Day Live," is a local, weekly NFL pre-game show featuring reports from Eagles players and a preview of the upcoming game. 
FOX 29 is broadcast over cable outlets in 13 Pennsylvania counties (Philadelphia, Delaware, Chester, Montgomery, Bucks, Berks, Lehigh, Northampton, Lancaster, Lebanon, Schuylkill, Carbon and Monroe); 12 New Jersey counties (Mercer, Burlington, Camden, Gloucester, Salem, Cumberland, Cape May, Atlantic, Ocean, Somerset, Hunterdon and Warren); and three Delaware counties (New Castle, Kent and Sussex).  It employs approximately 165 full- and part-time people and has continued through the years to produce quality local programming that has been recognized throughout the broadcast industry and has made a significant impact on the communities it is licensed to serve.
WTXF is part of the FOX Television Stations, one of the nation's largest owned-and-operated network broadcast groups, comprising 28 stations in 17 markets and covering over 37% of U.S. television homes.  This includes seven duopolies in the top 10 markets: New York, Los Angeles, Chicago, Dallas, San Francisco, Washington, D.C. and Houston; as well as duopolies in Minneapolis, Phoenix, Orlando and Charlotte.
FOX Television Stations owns and operates 28 full power broadcast television stations in the U.S. These include stations located in nine of the top ten largest designated market areas (DMAs), and duopolies in 11 DMAs, including the three largest DMAs (New York, Los Angeles and Chicago). Of these stations, 17 are affiliated with the FOX Network. In addition to distributing sports, entertainment and syndicated content, our television stations collectively produce nearly 1,000 hours of local news every week. These stations leverage viewer, distributor and advertiser demand for the FOX Network's national content.