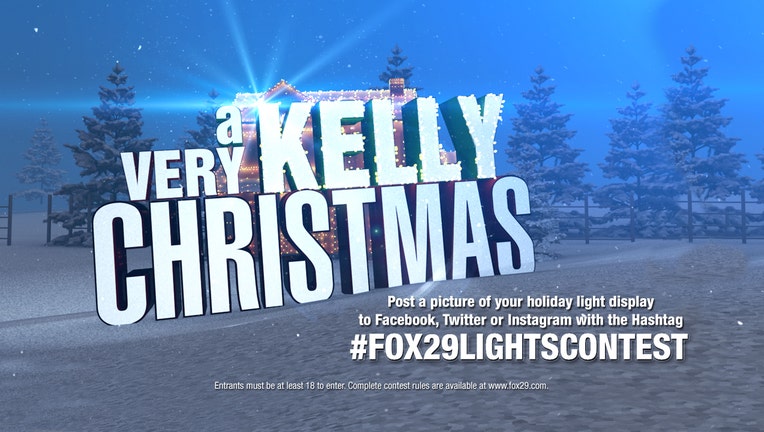 It's a Very Kelly Christmas!
Post your pics on Facebook, Twitter or Instagram and use #Fox29LightsContest.
Come on, show off your lights, and Bob could come to your house during the FOX 29 News!
Entrants must be at least 18. Photos should include house and décor only and may not include people. Click here for official contest rules.