2 men dead after being pulled from manhole in Delaware County
ALDAN, Pa. - Officials confirm the death of two workers who were pulled out of a manhole in Delaware County on Thursday afternoon.
It was supposed to be routine maintenance of a sewer line, but shortly after two workers descended 30 feet down a manhole on Rivley Avenue in Aldan their radio went silent.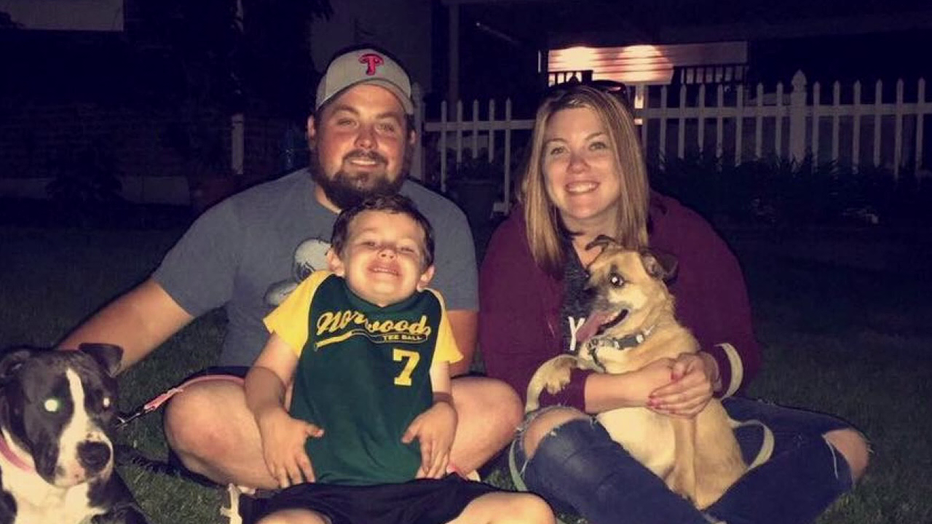 "The men at the one end of the street lost contact that's when they went down and found their co-workers," Aldan Police Chief Ken Coppola said.
It's believed their sudden death may have been from a lack of oxygen or exposure to methane gas.
"We're quite shocked that this has happened," Aldan Mayor Carmen Maniaci stated. "We're going to do our best to recover and move forward." 
The victims worked for A To U Services, which is a longtime and well-known Glenolden family business. One of the victims has been identified as the owner's son, 28-year-old Danny Cleaver. He was engaged to be married in October. Cleaver leaves behind a 5-year-old son named Ethan.The second victim 20-year-old Matt Disands was a graduate of Interboro High School. He was a diehard Eagles fan and just graduated from the police academy.
Police say the crew was doing dye testing inside the sewer at the time of the accident.