'Aces Nation has lost its heartbeat': Lower Merion feels weight of Kobe Bryant's passing
LOWER MERION TOWNSHIP, Pa. - Most of the world knows NBA great Kobe Bryant was a hometown legend, before making his way to the Los Angeles Lakers.
A native son of Philadelphia, Kobe spent seven years in Italy with his family before returning to Pennsylvania in 1991. He attended Lower Merion High School, where he led his team to the 1996 Pennsylvania state championships.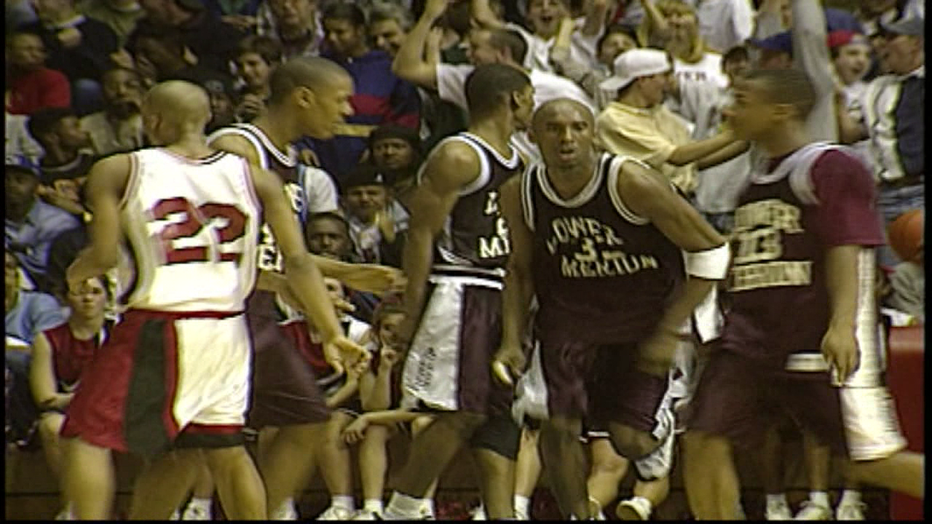 Kobe Bryant playing basketball at Lower Merion High School.
"It's just something about the game of basketball and the way he played it. It just made everyone happy and that's why you have so many people out here," stated Michael Pope.
Kobe Bryant fans were drawn back to Lower Merion, honoring the local legend and Aces alumni.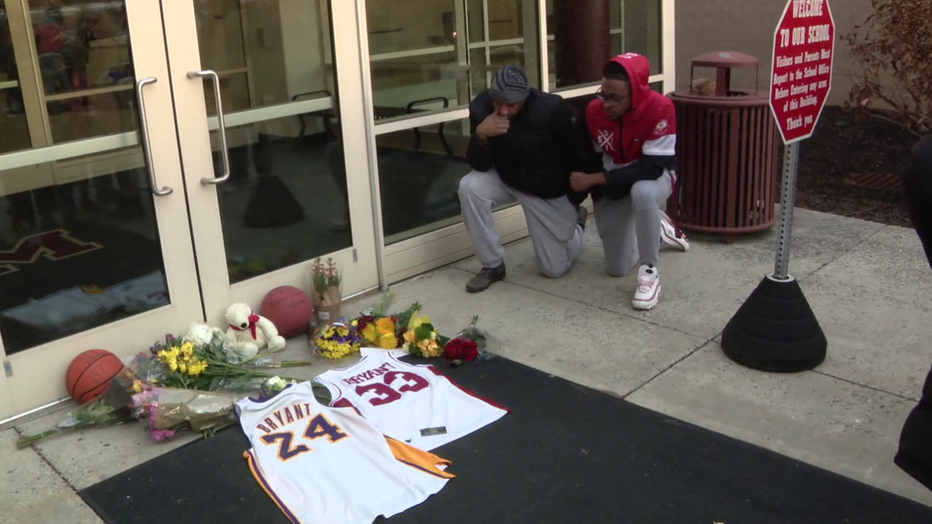 Folks at growing memorial for Kobe Bryant at Lower Merion High School.
Bryant was widely recognized as a highly talented and versatile player, while just in high school. He played for his varsity team in his freshman year. He played all five positions at various times in his high school career.
Bryant went straight to the NBA after graduating from Lower Merion. He worked out with the Philadelphia 76ers, was selected by the Charlotte Hornets, but was traded to the Lakers. The rest is history.
---
RELATED COVERAGE: 
Kobe Bryant killed in helicopter crash in California
Gianna Bryant, 13, among victims of Calabasas helicopter crash: reports
#RIPMamba: NBA community reacts to passing of Kobe Bryant
Kobe Bryant's death elicits reactions from Philadelphia figures
---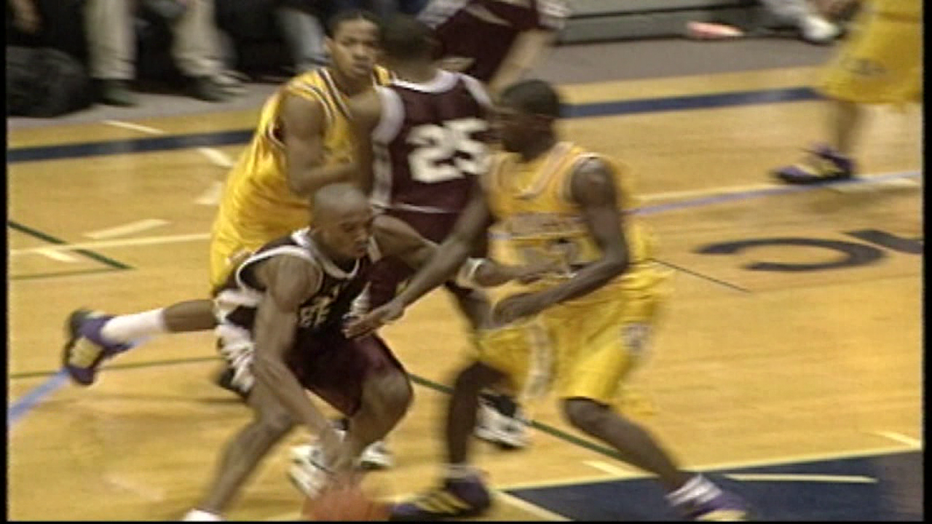 Kobe Bryant playing basketball at Lower Merion High School.
Bryant remained committed to his roots, dedicating a gymnasium at Lower Merion High School. He was an avid supporter of the school's girls and boys teams and assisted former high school coach Gregg Downer with basketball camps for kids during summer breaks.
"This was in my room and I figured it would be a good time to part ways with it and pay my respects," Pope added.
Pope removed Kobe's high school jersey off his wall and laid it to rest in the growing memorial under Bryant Gymnasium.
"Those memories I made when I was at those games, they all came back today," Pope went on.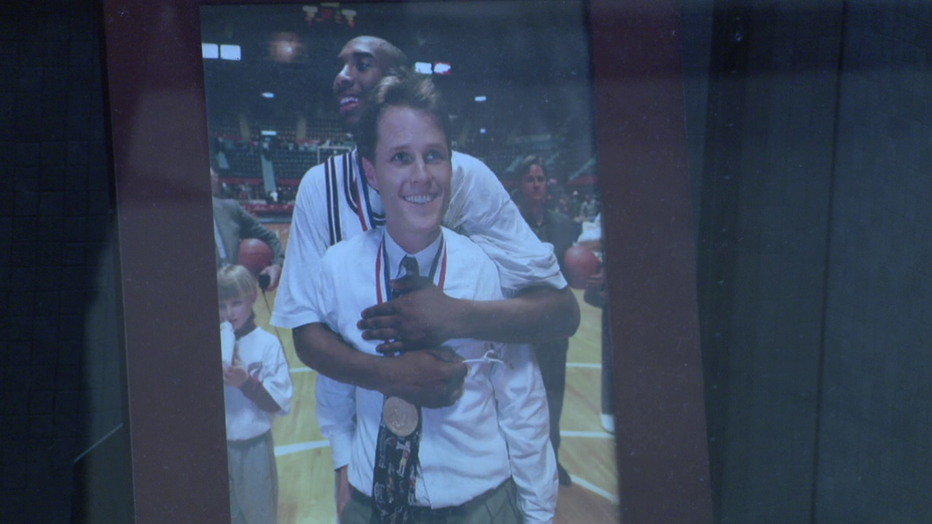 Kobe Bryant and Lower Merion High School basketball coach Gregg Downer.
Mourners sported Lakers championship gear outside, while inside the Kobe shrine showcased his high school highlights, including the 1996 state championship net, signed basketballs and pictures of happier days.
"Just the last thing we thought we would be here for today," stated Darryl Reynolds.
Reynolds, a former Lower Merion player and Villanova basketball standout, was drawn back to the gym, remembering the man who inspired him to play.
"He believed and he made you believe. You know, you walk in that gym and you hear about his story and you hear about his approach to life," Reynolds added. "He says tradition never graduates and that's the biggest part of it."
Lower Merion High School released a statement upon hearing of Bryant's untimely death, which read in part:
Our school community will always be grateful for his ongoing generosity to his alma mater, including his dedication of our Kobe Bryant Gymnasium and his support of our girls and boys basketball teams.
Gregg Downer said that he is completely shocked and devastated today upon hearing the news, adding that 'Aces Nation has lost its heartbeat.'
"He was drafted when I was 15, so my entire adult life and high school life, Kobe Bryant was a part of it," Shawn Hardie explained.
Hardie, from West Philly, says he grew up watching Kobe. He brought his three-year-old son to where it all began, to pay respect and stand witness to the shocking moment in sports history.
"I don't know if it's going to be one of those situations of 'Where were you when,' but it might be because Kobe was larger than life," Hardie said.
___
For the latest local news, sports and weather, download the FOX 29 News app.
DOWNLOAD: FOX 29 NEWS APP