AP source: Eagles, RB Rashaad Penny agree on a contract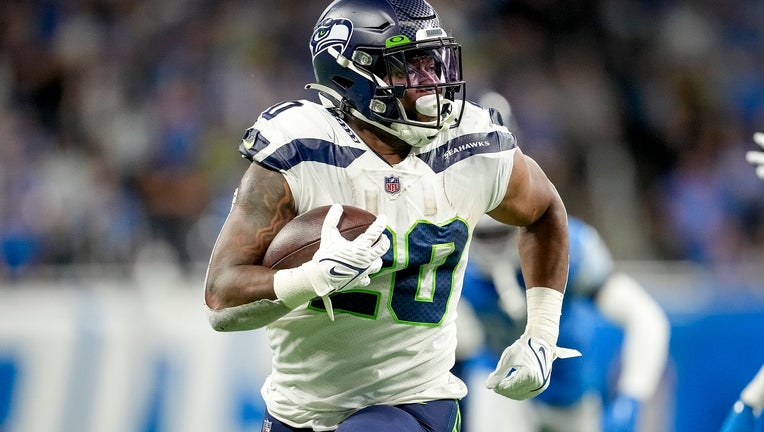 article
PHILADELPHIA - The Philadelphia Eagles and running back Rashaad Penny have agreed on a contract, a person familiar with the deal told The Associated Press on Tuesday.
The person spoke to the AP on condition of anonymity because signings can't be announced until the official start of free agency on Wednesday.
A first-round pick by Seattle in the 2018 draft, Penny has been slowed by injuries throughout his career. He was limited to six games last season because of a broken fibula. He tore his ACL in 2019 and played just three games in 2020.
Penny's most productive season was 2021, when he ran for a career-best 749 yards with six touchdowns and led the NFL with an average of 6.3 yards per carry. He rushed for 349 yards last season, with an average of 6.1 per carry. Penny's career average is 5.7 yards per carry.
The NFC champion Eagles likely won't re-sign Miles Sanders, who led the team with 1,269 yards rushing last season. Miles tweeted Tuesday: "To the city of Philadelphia Thank you from the bottom of my heart."
Penny joins Kenny Gainwell and Trey Sermon in the backfield. Boston Scott is a free agent who could return to Philadelphia.