Bryce Harper takes on-field BP for 1st time since surgery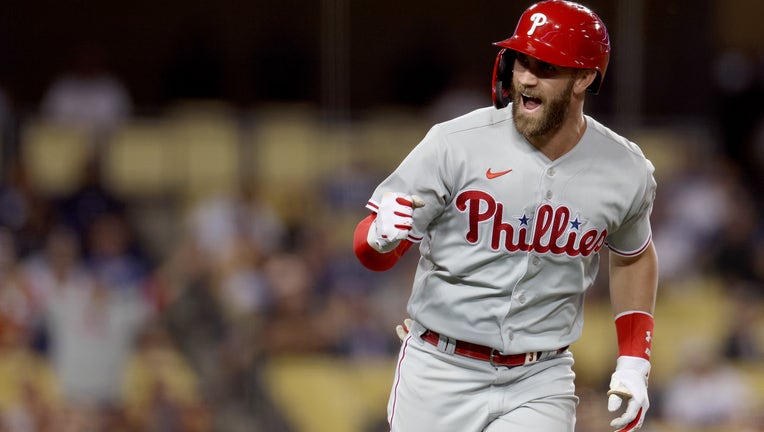 article
PHILADELPHIA - Bryce Harper has taken on-field batting practice for the first time since Tommy John surgery last fall.
Harper hit on the field before Tuesday night's game at Yankee Stadium.
"He feels great. It's not hitting we're concerned about, it's sliding," Phillies manager Rob Thomson said Wednesday. "We got to get clearance from the doctor on that one first 'cause if he slides headfirst he could rupture, and we're back to square one."
Harper, a two-time National League MVP, was operated on last Nov. 23. A right-handed thrower and left-handed batter, he was projected to return as a designated hitter by the All-Star break. Harper appears to be on track for an earlier return, and Philadelphia has hm on the 10-day injured list rather than the 60, which would have ruled him out until May 29.
"He feels like his right arm is stronger than his left right now because he's done so much rehab on it," Thomson said.