Crews on scene after school bus crashes into tree in Montgomery County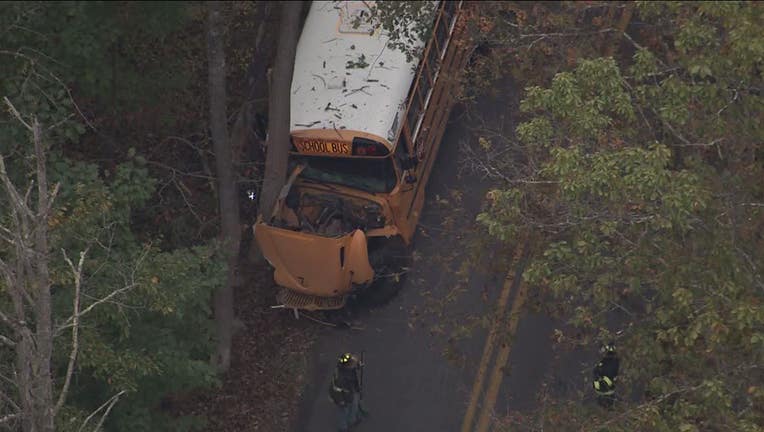 PENNSBURG, Pa. - Emergency crews are on the scene after a school bus crashed into a tree in Montgomery County Wednesday morning.
The incident occurred around 8:15 a.m. on Swamp Creek Road.
The extent of injuries is unknown at this time.
The cause of the crash remains under investigation.
This is a developing story. Check back for updates.